Photo of the Week: The kayayei of Ghana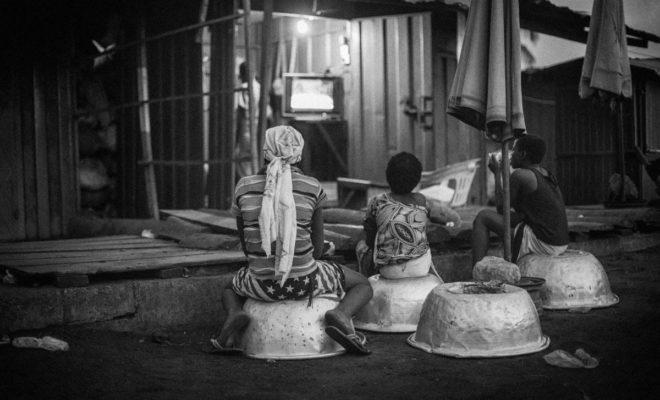 After another gruelling day carrying goods on their heads around the city, some young kayayei relax by watching TV before returning to their shacks in one of Accra's slums. The term kayayei refers to women and young girls who have migrated from rural areas to the capital or other major cities in Ghana. They move in search of work or to escape poverty and child marriage back home.
These women and girls usually make their living carrying heavy loads in the sweltering heat along narrow alleyways to public markets. For a whole days work, they earn barely a few dollars. It is estimated that there are 160,000 kayayei in Accra alone and that every year another 15,000 arrive.
The photo was taken by Matteo Carzaniga as part of a project for Witness Journal.
For more on Ghana, see:
In our Photo of the Week, we showcase one of the boldest and most beautiful images, old or new, that we've come across that week. If you'd like to submit a photograph to be featured, please email [email protected].