Insiders Insight: DR Congo's opposition unites(!)…for like a minute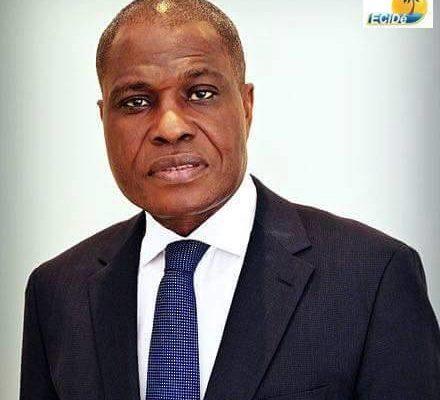 If you haven't subscribed to the Insiders Newsletter, you're missing out on the juiciest insights from our top journalists and analysts. To subscribe, click HERE. It only takes as moment.
Below is a list of the sections that you're missing out on, but below that there's a preview section to whet your appetite.
---
The follow-up: Tanzania's anti-LGBT crackdown continues
The follow-up: Burundi's bureaucratic hurdles
What we are talking about: 'The Crocodile' gets competition in Zimbabwe's swamp
ELECTION WATCH: Keep up to date with all Africa's elections
Hear this Word! Rwanda's Rwigara has her day in court
Chart of the week: Management quality
Report of the week: Progress against FGM
End matter: What else you should be reading
---
Congo opposition unites and then quickly divides
Congo's opposition had a unified presidential candidate…for a few hours.
After three days of negotiations in Geneva, an opposition coalition announced this week it had selected Martin Fayulu as their single candidate. He was set to run against Emmanuel Ramazani Shadari – the long-time (but little-known) Joseph Kabila loyalist and former interior minister who was selected by the president to represent the ruling party.
Fayulu isn't much better known, himself. He's the head of a minor party, Engagement for Citizenship and Development, who gained some prominence with his strident demands that Kabila step down after his current – and constitutionally mandated final – term. During one protest, he was shot in the head with a rubber bullet.
His rise within opposition ranks happened only after the government blocked several other, higher-profile candidates from competing, including Moise Katumbi and former Vice President Jean-Pierre Bemba.
In uniting around a sole candidate, the idea was that a disparate opposition might be able to overcome some of the institutional strengths of the ruling party. Though Kabila and his party are broadly unpopular, particularly in the capital Kinshasa, and across the west, they still control the voting infrastructure and the security forces.
However, the anti-Kabila alliance began to fracture within hours of announcing Fayulu's candidacy. He beat out the more prominent opposition leader Felix Tshisekedi for the nomination. That sparked protests among Tshisekedi's supporters, raising questions about what steps he had actually taken to prepare his supporters for an opposition alliance, and prompted him to pull out of the coalition. Another opposition leader, Vital Kamerhe, also seems likely to back out of the agreement.
While this will satisfy their bases, it also plays into the hands of the ruling party, who will find it far easier to defeat a divided opposition. The vote is scheduled for 23 December.
Compiled by @_andrew_green
This week's editorial team: @PeterDoerrie, @_andrew_green, @jamesjwan
---
To get the full newsletter every week, subscribe now: SUBSCRIBE NOW