Insiders Insight: Cyclone Idai extracts heavy toll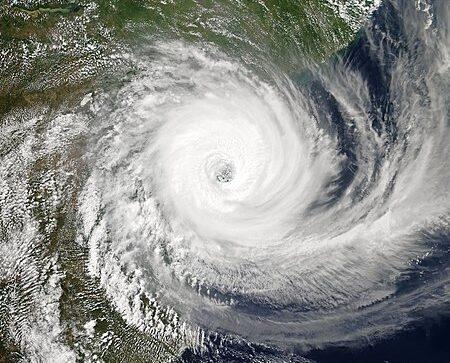 ---
Hi everyone! African Arguments is and always will be freely-accessible to everyone.
But we also have a separate spin-off product called the Insiders' Newsletter. It consists of weekly emails with additional snappy insights on topics such as elections, conflict, health and more. It's for those who want a bit extra and comes with a small subscription fee: $10/month ($15 if you want to be a generous "Patron") or $100/year ($150 for Patrons).
As this is our anniversary edition, we are offering a 30% discount for new subscribers:
Click here to SUBSCRIBE.
---
Paying subscribers don't only get the full Insiders' Newsletter and Election Watch every week. To celebrate our anniversary, we also came up with a ton of bonus content:
Not sure who to follow on Twitter? We have curated

a list of 100 incredible Africa nerds

, who would supercharge any Twitter stream. And because diversity makes everything better, more than half the people on the list are women and more than half are from an African country.

Not enough for your twitter game? We also have

a Twitter list of all major Africa-based or Africa-focused news outlets

. Never miss breaking news again!

You are of course familiar with

Election Watch

our weekly roundup of all election-related news. For you serious nerds out there, we have put together

a spreadsheet of all upcoming (and from this point onwards past) elections

, which we will update on a regular basis.

Not sure who would actually need it, but it seemed cool to us, so we built it:

a spreadsheet of all African heads of state

, including age, gender, time in office, potentially remaining terms and much more. When we get around to it, we will add Prime Ministers and potentially certain cabinet posts to this list.

There is even more in the works:

Country- and topic-specific Twitter lists

are on the drafting board, as well as

a list of Africa-focused Think Tanks and research institutions

and

a curated list of Africa-themed podcasts

.
Collecting all this data and keeping it up to date is time consuming. Which is why only paying subscribers will get access to it. But because this is our anniversary, we are currently offering a 30% discount on all subscription rates:
Standard

subscriptions include the full

Insiders'

and

Election Watch

newsletters, as well as all bonus content and are currently available for $7/month and $70/year (normally $10/month, $100/year).

Patron

subscriptions also include all bonus content. Patrons can propose one topic for the

What we are talking about

segment per year and ⅓ of their subscription fees support in-depth reporting and analysis by African journalists on African Arguments. Available for $10.5/month and $105/year (normally $15/month, $150/year).
Click here to SUBSCRIBE.
Are you a student, or an intern or have otherwise limited means? Just click on the corresponding link and apply for our reduced rate ($2/month, $20/year). These subscriptions equal the Standard tier.
We also have group rates available, starting at $1/month per recipient and discounts for NGOs and academic institutions. Simply reply to this email or write to: [email protected]
---
Table of contents:
The follow-up

[where we give quick updates on issues previously covered]

Operation "prop up Al Bashir"Sudan protests continue

Who's in control in Zimbabwe?

What everyone is talking about

[examining a headline development]

The decoloniser nobody waited for

What we are talking about

[examining an under-covered but crucial issue]

Turning social media back 'on' in Chad

Conflict Focus

Central African Republic[the latest on a major conflict]

Health Corner

[highlighting an important health or nutrition development]

Ebola breakthrough in West Africa

Report of the week

[new research that caught our eye]

New migration routes? New European efforts to block them

What else?

[the best articles from elsewhere]
---
Free segment: What everyone is talking about
Cyclone Idai extracts a heavy toll
The essentials: Cyclone Idai made landfall near the Mozambican port of Beira on 15 March. While the storm had weakened a bit from its peak of 205 km/h winds, it brought torrential rain and flash floods, impacting Mozambique, Zimbabwe and Malawi. It is estimated that at least 1,000 people have been killed in those three countries.
The context: Tropical cyclones, the analogue to a Hurricane in the northern hemisphere, make landfall regularly in south-east Africa, with Madagascar and Mauritius being the two countries most impacted. Mozambique has experienced major cyclones before, but the last major one to hit the country was cyclone Jokwe in 2008, which resulted in fewer than 20 deaths.
According to the Red Cross, cyclone Idai has destroyed or damaged about 90% of all structures in and around Beira. While wind speeds have died down somewhat, heavy rainfall is expected to last for at least a few more days, complicating rescue missions and leading to more damage and deaths. Idai is already the deadliest natural catastrophe that Mozambique has experienced, including catastrophic flooding in 2000 that killed up to 800 people.
The bad: Mozambique is hit by deadly and destructive floods about every five years, often as the consequence of cyclones or storms. While cyclones like Idai are hard to prepare for, they are a regular appearing phenomenon against which Mozambique's authorities so far have not developed effective mitigation strategies. Earlier and better warnings and evacuation would save lives, although it would do little to avoid the damage to livelihoods and infrastructure.
The future: While climate change will increase the severity and frequency of storms in some parts of the world, south-east Africa is actually expected to see fewer storms making landfall, at least as long as global warming remains moderate. But while this seems like an unexpected blessing, this will also reduce rainfall further inland, increasing the risk of drought and bad harvests in the region.
Discuss with @PeterDoerrie on Twitter
Click here to SUBSCRIBE.