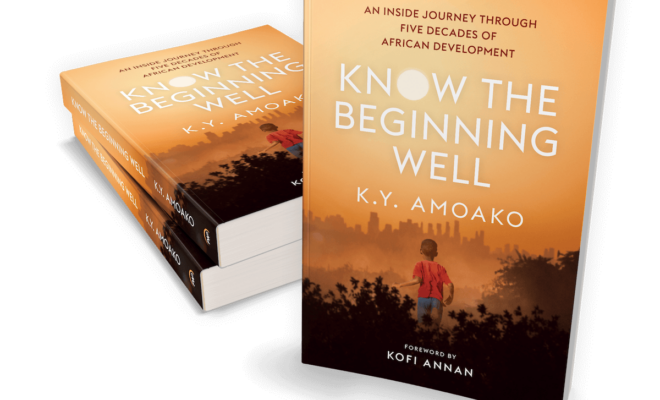 Debating Ideas is a new section that aims to reflect the values and editorial ethos of the African Arguments book series, publishing engaged, often radical, scholarship, original and activist writing from within the African continent and beyond. It will offer debates and engagements, contexts and controversies, and reviews and responses flowing from the African Arguments books.
One of Africa's foremost economists, K.Y. Amoako has been at the centre of African economic policy-making for the best part of 50 years. He now heads Africa's leading economics think tank, the African Centre for Economic Transformation (ACET).
In his recent book, Know the Beginning Well, K.Y. has reflected on his personal experience of Africa's economic growth (and lack of it) and the effectiveness of policies designed to promote it during these critical years since independence. How did policies impact on the real economy? What caused the economic decline in the 1970s and 1980s? Did the push to implement the 'Washington consensus' hinder or help African economies? What drove the dramatic recovery after 2000? And what approach is needed now to achieve the real transformation of African economies both to meet local needs and to give Africa a greater role in the world economy?
To follow the discussion read the triple review of the book on Debating Ideas and listen to the book launch webinar discussion to hear more on Africa's economic transformation with K.Y. and a top-level cast of economic commentators and practitioners.