Archiving micro-kindnesses and everyday heroism in South Africa
2021 has been a hard year in South Africa and everyday people have taken strain. But it's easy to forget that, amidst the multitude of challenges, there has also been a blossoming of civic response and activism arguably not seen in the country's recent history.
A new book captures this remarkable shift and profiles some of the millions of "micro-kindnesses" that have comprised the social safety net that continues to hold South Africa together. Emerging from a pandemic-time anthropology course with graphic design students at North-West University, the book highlights the best of South Africa. It provides an important counter-narrative to the stories of national collapse that circulate widely, particularly in international media.
50 stories were chosen from around 1,500 entries, while a call for illustrators allowed us to commission rising artist Jethro Longwe to add images. The stories vary in voice and length, and each provides a unique insight into a country where people reached deep into their pockets, skill-sets and hearts to respond to the unfolding crisis.
From a variety of perspectives, these narratives demonstrate remarkable compassion, deep transformation, generosity and understanding. They remind us – and outside observers – that everyday people have long been achieving what politicians rhetorically promise: the witnessing of and response to full humanity.
The book has already resonated with international audiences. A Canadian university has replicated the initiative with their students, given the impact that South African students reported when they were compelled to look for good. It matters what stories we amplify about our world, as stories become our resources for emotional and analytic response. At a time when bad news travels at the speed of WhatsApp, we need to make sure to amplify the good.
Below are four examples of stories from the book.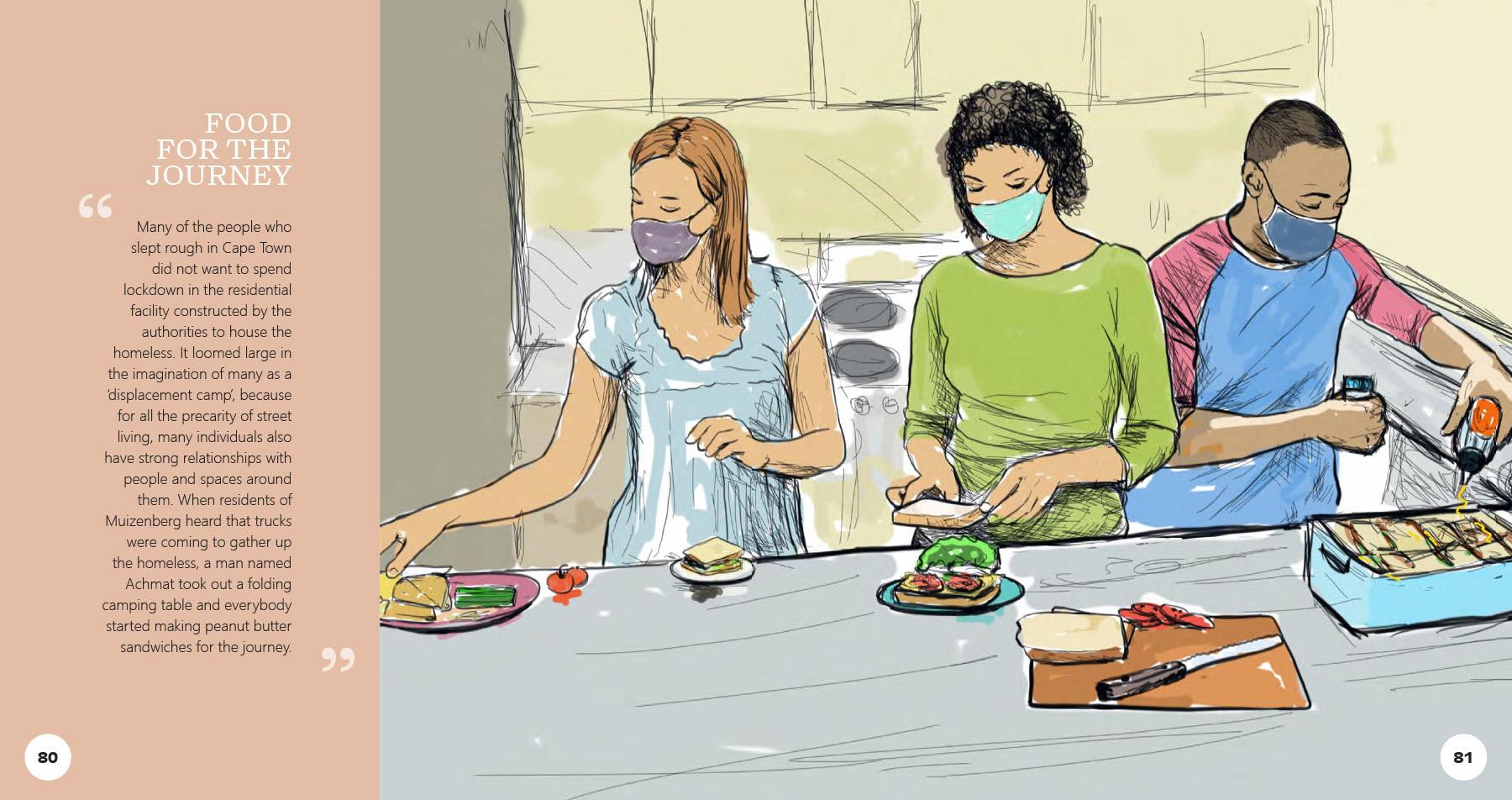 ---
Archive of Kindness is available in most South African bookshops, as an e-book and for international orders through [email protected]. A mini-documentary about the project can be viewed here.
---