Why is Botswana rethinking its deal with De Beers?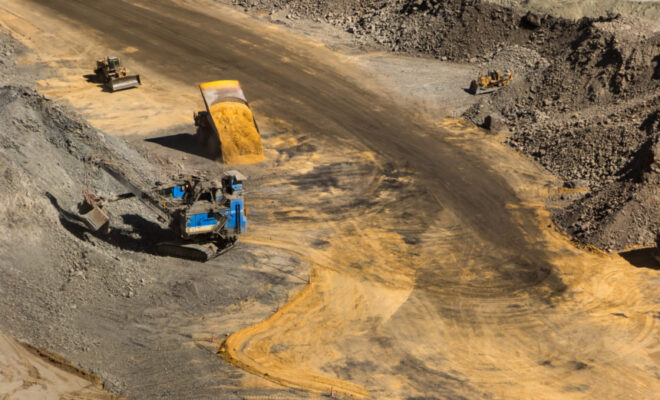 Christened 'Debswana', its 50-year-old mining pact with De Beers is showing signs of strain – for some rather unexpected reasons.
When on 12 February this year, President Mokgweetsi Masisi announced at a political rally of his of ruling Botswana Democratic Party (BDP) supporters that he was "shaking a giant" and "these are our diamonds, and we want a larger share for us", it brought into the open the tensions between the government and De Beers, the multinational conglomerate and largest miner in the country. The two had locked horns since 2018 over future terms of their joint venture, Debswana Diamond Company (Debswana), which operates four diamond mines – accounting for over 90% of all diamonds produced in the country – and one coal mine.
News of tensions came as a surprise, not least because the partnership has been in place since 1969, with the government having increased its share from the original 15% to become an equal partner with De Beers. Debswana has long been considered a model for African mining economies looking to translate mineral wealth into socioeconomic gains, one that has avoided the so-called resource curse. The small southern African nation is regarded as a beacon of stability in the region, not only for its stable political and economic environment but also for its reputed investor-friendly policies.
What's going on?
In a nutshell, the Masisi government has threatened to walk away from Debswana if De Beers does not concede a greater share of rough diamond product. Under the current agreement, the government sells 25% of diamonds mined by Debswana, through state-owned trader Okavango Diamond Company (ODC). This was increased in 2020 from the 10% agreed upon in 2011. The remaining 75% is sold by De Beers.
Negotiations that began in 2018 were scheduled to conclude by 2021, when the current agreement ended. The deadline was extended to 30 June this year following delays wrought by the COVID-19 pandemic. The extension of De Beer's mining rights in the country, which expire in 2029, are also being negotiated.
Greater demand from Western buyers
Emboldening the government's stance is the high demand for diamonds from non-Russian Federation sources. Russian companies are the largest producers of natural diamonds worldwide, but their stones have been shunned by Western buyers since the outbreak of the Russia-Ukraine conflict. Sanctions against Russian companies are limiting sales, but some U.S. jewellers have taken their own decision to restrict purchases of Russian diamonds.
These factors saw Debswana reach a record high in rough diamond sales in 2022. Proceeds to state coffers enabled Botswana to enter a budget surplus of 0.6% – in other words, government revenue exceeded its spending – for the first time since 2016. This may have spurred the government to push the envelope in negotiations with De Beers.
Government looking to shore up revenue
Economic concerns are also dominating government thinking. Between 2011 and 2021 the economy expanded by a low 3.6% in real terms, impacted heavily by the 2014 commodities price drop and related ongoing volatility, and the COVID-19 pandemic. While the IMF estimates it recorded 6.4% real growth in 2022, the outlook continues to be broadly weak, forecasted to expand by just 3.9% between 2023 and 2027.
The projection for weak economic expansion is predicated on a projected decline in diamond production, the main source of revenue – it accounts for roughly 30% of total GDP and 70% of foreign exchange earnings. Although the government for over a decade has introduced supportive policies towards economic diversification to reduce reliance on revenues from the mining sector, these have had only limited success. Diamond production will therefore continue to be the main driver of the economy, and is underpinning the desire to derive more value from the mineral – particularly as the BDP worries about rising social discontent.
Politics is also in play
Populism is therefore also a factor in the government's shift away from its historically investor-friendly approach. This was indicated by Masisi speaking about the ongoing negotiations at a political rally, held in support of the BDP.
The ruling party has a majority in parliament, with 66.6% (38 out of 57 seats) won in the 2019 general elections. There is concern, however, that high unemployment (about 25%) and rising economic inequality among the electorate could chip away at the BDP's dominance in the 2024 polls. Concerns around corruption are also growing, with a 2022 survey indicating that more than three-fourths of Batswana consider at least some officials in the president's office to be involved in corruption. This view is most widespread among urban dwellers and the youth.
No country is an island
Since the tensions within Debswana came to light, the government through ODC has acquired a 24% stake in another in-country buyer, Belgium firm HB Antwerp. The deal is a five-year agreement for the government to sell rough diamonds to HB Antwerp.
There are two lessons here. The first is that the negotiations have exposed the myth that Botswana had avoided the resource curse. Its inability to reduce its reliance on the mining sector is partly due to factors beyond its control, like the lack of human capital – its population is a small 2.5 million people – and at times limited fiscal room to develop other economic sectors. But it has also been underpinned by complacency given the lucrative proceeds of diamond mining production, which have sustained foreign investment in the country with little effort on the part of the government.
The second is that in some African jurisdictions, it will no longer be business as usual. In recent years, several governments on the continent have become more confident in dictating the terms of engagement with foreign counterparts. This has perhaps been most noticeable in the climate change debate, where countries like Nigeria and South Africa have been particularly vocal about demanding that wealthy countries make good on their promise to mobilise funding for the continent most affected by climate change but least responsible for it.
Mining firms are also feeling the heat. In the Democratic Republic of Congo (DRC), President Félix Tshisekedi has taken a harder line towards renegotiating existing contracts with Chinese cobalt firms, signed during his predecessor Joseph Kabila's time in office (2001-19). Namibia, another mining-dependent economy which has recently made significant oil discoveries off its southern coast, is also considering "following in Botswana's footsteps" and upping ownership in the energy and mining sectors.
---
Read a response to the above article, Botswana has always driven a hard bargain with De Beers by Jorich Loubser, published on 9 May 2023.