Making money in Somaliland: meeting Abdirashid Duale, CEO, Dahabshiil – By Magnus Taylor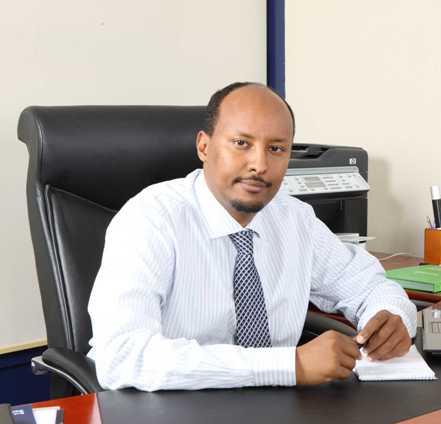 Abdirashid Duale is CEO of Dahabshiil and a proud Somalilander. Dahabshiil is one of the biggest international money transfer companies in the Horn of Africa and I caught up with him between trips (his, not mine) between London, Hargeisa (the capital of Somaliland) and Dubai – where Dahabshiil has its second main office. Duale himself is a representative of Somalia's most successful export – its energetic business community; running offices from multiple international locations, and making money in what are pretty difficult circumstances.  Positioned in the Northern part of the Somali region, knowing how to refer to Somaliland can difficult – it claimed independence in the early 1990s and has run its own affairs (quite successfully) since, despite receiving no official recognition from international bodies such as the UN. This is a major sore point for the Somaliland population, and could prove a bigger challenge at the upcoming "˜London Conference' on Somalia's future than its convenors perhaps realise.
If the best motivator for innovation is necessity, then Dahabshiil is a perfect example of this maxim. Whilst the company was founded in 1970 by the present CEO's father as an import-export business, it would be fair to say that its present structure and focus only developed after the start of the Somali civil war. Duale tells me that during the civil war they "more or less we lost everything." This forced the family to reinvent the business, adapting to the restrictions, and opportunities, of the political environment. The move towards money transfer was motivated by the flight of thousands of Somalis to Europe, America and the Middle East, who still wanted to maintain contact with their families in Somalia. Money transfer therefore became both a business opportunity and a lifeline, and for isolated communities, particularly in the South, this is what it remains.
Able to operate in environments deemed too challenging for its international competitors, the company also undercuts the market – its business model is based upon making many thousands of small transactions, and gaining a reputation for speed and reliability. As Duale states, "as Africans we know the African market very well." Dahabshiil is, in many of the least secure regions of Southern Somalia, a more constant presence than the local administration, which have, over the past 2 decades, changed hands with a violent and destabilising rapidity. However, Duale also states that it is the people who live in these areas, not the administrations, that Dahabshiil serves – irrespective of the nature of their government, people still have the same aspirations for a normal life including healthcare, education, electricity and housing.
It is reasonably well-known that Dahabshiil's main Somali competitor (Al-Barakat) was shut down through anti-terrorist measures taken by the US government post-September 11th 2001. The story goes that Dahabshiil profited greatly from the space this left in the Somali money transfer market. However, Duale explains that regulations enforced after 2001 made it harder to run the business in Somalia. The company had to be better regulated, with staff trained to take measures that prevent potential financing of suspected terrorist organisations. Not ending up like Al-Barakat is clearly a matter of some importance to Duale, who with a smile, asserts – "compliance is number 1…in fact, we aim to be extra-compliant!"
Dahabshiil is an example of how the entrepreneurial strata in Somali society has survived the country's long-running upheaval. It combines diaspora expertise and money with a particularly strong desire to support communities back home, and in doing so to make a healthy profit in an underdeveloped business environment. Duale tells me that the diaspora are the biggest source of investment in Somalia where, particularly in the more stable regions, the housing and construction sectors are booming. Flights back to Hargeisa, and even to Mogadishu, are frequently booked out, as diasporans, and globe-trotting Somali businessmen fly in to visit extended families and check up on their investments – not the image we normally get of the country.
The business community in Somalia lies at the heart of any effective programme to develop the country. Duale says that "Government can learn a lot from them, and they already contribute a lot." He is proud of Dahabshiil's record in CSR initiatives, but perhaps more significant is the manner in which it provides money transfer services to humanitarian and other international development organisations including the UN, Save the Children and Oxfam. When I ask whether the "˜business community' has been invited, in significant numbers, to the "˜London Conference' he says "I think not", which probably betrays everything you need to know about how, in the words of BBC Africa Editor Mary Harper, we "˜get Somalia wrong.' Listening to the experiences of more people like Abdirashid Duale would probably help us to do the opposite.
Magnus Taylor is Managing Editor, African Arguments Online.