Senegal and Mali: Thoughts on West African democracy – By Dayo Olaide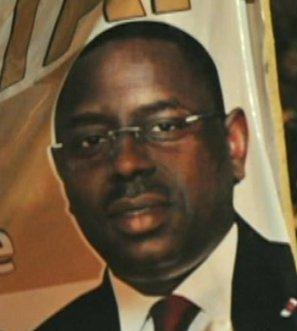 Over the two months, the state of West African democracy has been tested on several occasions. In Senegal, after second round elections, citizens elected a new president, their once Prime Minister Macky Sall. In Mali, Coupists, led by Captain Amadou Sanogo, overthrew elected President Amadou Toumani Toure (ATT), even though presidential elections were originally scheduled for April 19. And in Guinea Bissau a chaotic military junta has grabbed hold of power in the face of civilian political challenge to its ascendancy. All are pivotal events for the region and the continent. They are keystone markers that may reveal as much about the ardent need to preserve and build democracy in Africa, as the precarious and fragile foundation on which it is built.
The elections in Senegal and the coup in Mali hold many lessons for West Africa's new democracies. A truly democratic culture must be spread across electoral institutions, processes, practices and actors, as exemplified in the lead up and eventual outcome of the recent Senegalese elections. In June 2011, Senegal's President Wade attempted an illegal constitutional coup when he tried to remove term limits in office and reduce the percentage needed to win from 50 percent plus 1 to 25 percent. It would have been his fifteenth amendment to the constitution. The Senegalese refused, rallying together to stop the amendment, and coalescing to form a civil movement, the M-23. This latter group would later be at the helm of citizen-driven campaigns against Wade's bid.
In hindsight, had this 15th constitutional change gone through Wade and his team would have already been sipping champagne at the end of the first round elections, when Wade won 34 percent of the votes. It was clear early on that Wade controlled the Constitutional Council, even before the February 26th round. The Council had overthrown the bid of Youssou N'dour, the popular musician with a great youth appeal, on the grounds that he did not have the sufficient 10,000 signatures required to be in the presidential race. In the end, preserving democracy became the responsibility of all Senegalese citizens. They used non-violent means, advocated by Y en a marre (a youth-led civil movement), to mobilize voters against Wade's plans for re-election. This tandem (and timely) effort of a united opposition and an engaged citizenry may serve as a valuable lesson for other countries.
The firm belief of Senegalese people in the power of a democratic electoral process sets a good example for Sierra Leoneans who are facing upcoming elections in November. The present political climate in the country is dangerously polarized, inching towards a precipice. Much work is needed to address the prevalent mood of distrust and help boost electoral confidence to avoid any outbreak of major violence.
The second important lesson lies in the nexus of what took place in Senegal and Mali. Certainly, democracy in Africa benefits from a number of important frameworks on elections and governance. An inherent goal is the promotion of constitutional order and succession through the ballot boxes. While military coups may be more "˜traditional' ways of overthrowing governments, the practice of the "˜civilian coup', as attempted by Wade, is becoming very serious, and an oft overlooked danger. In Africa, it is dangerous for any government to stay longer than two terms against constitutional provisions.
A situation whereby the elected President runs for limitless terms in office – as the case in Niger, Cameroun, Chad, Burkina Faso and Gabon – must be condemned. A "˜civilian coup' can be as serious and damaging as a military coup d'états. Sadly, the silence and failure of the AU, ECOWAS and other various regional commission bodies to sanction these acts emboldens other African heads of states and raises questions about the usefulness and effectiveness of such organizations. In Niger, former President Mamadou Tandja used the parliament to rubber stamp the outcome of a discredited referendum and was only stopped by a counter military coup. In Chad, President Idris Derby removed term limits (with the acquiescence of a biased parliament) and is now serving his fourth term. In Nigeria, Olusegun Obasanjo's attempt was foiled only by a resilient Nigerian population. In Cameroun, Paul Biya has become a lifelong President. And the story continues in Burkina Faso, Gabon, Uganda and Zimbabwe. None of these civilian coups have been sanctioned by AU or any RECs.
In Mali, the coupists justified their acts by saying ATT was "˜incompetent' – this reflects the larger inability for democracy to meet expectations of economic and political freedom in other parts of Africa. In Senegal, the nationwide mood for change stems from the corruption and mismanagement that has greatly deprived and impoverished its people. In Mali, it stems from ATT's failure to provide adequate funding and equipment to confront Tuareg militants and protect the country's sovereignty. Both cases point to a common problem facing African democracies – rather than deliver economic freedom, presidents, governors and mayors privatise state resources to service their families and friends while immiserating their citizens.
Both events this past week are clear indications that it is time for deep reflections on the meaning of democracy. From Senegal to Nigeria, Mali to Mauritania, Benin to Cote d'Ivoire, Guinea to Togo, citizens in West Africa are in search of the benefits of democracy that go beyond the rituals of regular voting every four to seven years.
As demonstrated in Senegal, the livelihood of democracy lies with three essential ingredients. First, citizens must be schooled in democratic principles so they can play an active role in protecting democracy against anti-democratic forces. Second, political parties must be transparent and accountable. And finally, Africa needs a vigilant and bold AU and regional commission that will protect the sanctity of democratic frameworks, norms and practices. Meeting these conditions will not only keep Africa on its path towards democracy, but also help ensure its political, social and economic development for the future.
Oladayo Olaide is the Economic Governance Program Manger at the Open Society Initiative for West Africa (OSIWA).