Kenya 2013: of watching and waiting at Bomas and Westlands – By Magnus Taylor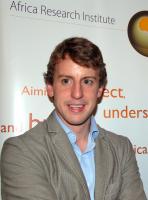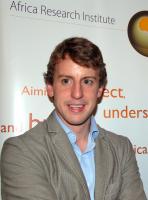 Bomas of Kenya has, for the last 2 days, been the official location of Kenya's Independent Electoral and Boundaries Commission for its coordination and announcement of election results. A large tourist-focused "cultural attraction" in the Nairobi suburb of Langata, its website describes it as:
"[a] wholly owned subsidiary of the Kenya Tourist Development Cooperation (KTDC) the Company was established to Preserve, Maintain and Promote the Rich Diverse cultural values of various ethnic groups of Kenya and to act as a tourist attraction centre thus Bomas of Kenya is expected to preserve the authenticity of the Kenya's Cultural values and to portray them in the pure form".
On March 4th, 5th and 6th national and international media have descended on Bomas to watch  another Kenyan tradition unfold – the tight and tense election count. Five years ago the process was disastrously bungled by the now disbanded Electoral Commission of Kenya, partly blamed for the ensuing post-election violence that claimed over a thousand lives.
This time over Kenyans have been repeatedly asked to trust the IEBC's processes. Every few hours an IEBC representative will explain various technical difficulties associated with the now tortuously slow progression of the count. On Monday night journalist Charles Onyango Obbo tweeted that it might be possible to call this thing by midnight. That pronouncement now seems wildly optimistic.
From promising to deliver the results within 48 hours, the IEBC now says that it is only legally required to deliver results within one week.
Around 40 percent of the result has been "˜provisionally' released. However, the IEBC has strongly maintained that these are not the final results. We must wait patiently for them. This morning (Wed) we have been told that the final counts will be delivered to Bomas by the country's 290 returning officers. Essentially this has now become a manual, rather than highly technological process – the electronic transmission of the votes seems to have ground to a halt and no one really knows why.
As many have said before me, Kenya now seems to be in a strange state of stasis. Few people are going to work, matatus largely did not run yesterday and all Nakumats (a supermarket chain) are closed. Nairobi seems calm still, but the long watching and waiting won't be doing people's nerves any good in potential hot spots like Kisumu in Nyanza Province.
Amongst all the talk of process, the provisional results are gaining little coverage. Uhuru Kenyatta of the Jubilee Alliance currently leads with about around 53 percent of votes counted to Raila Odinga's (CORD) 42 percent. It is difficult to interpret what this actually means as Odinga's strongholds in the West of the country do not seem to have been added to the tally. Odinga's VP candidate Kalonzo Musyoka yesterday declared that CORD was still confident of victory. Yesterday afternoon, when I watched the relative numbers closely, Odinga's percentage of the vote slowly ticked up, the gap between him and Kenyatta remaining at a steady 700,000 votes.
Today I'm undecided as to what I should do – venture back to Bomas (where I spent 8 hours yesterday) or to wait it out in Westlands until something happens. My taxi driver seems to be the only person enjoying the whole experience as he cheerfully offers to ferry me across Nairobi again at great expense.
Magnus Taylor is Editor of African Arguments. He is reporting from Nairobi over the election period.