Walmart in Africa: Unpacking the Monolithic Market – By Matt Mossman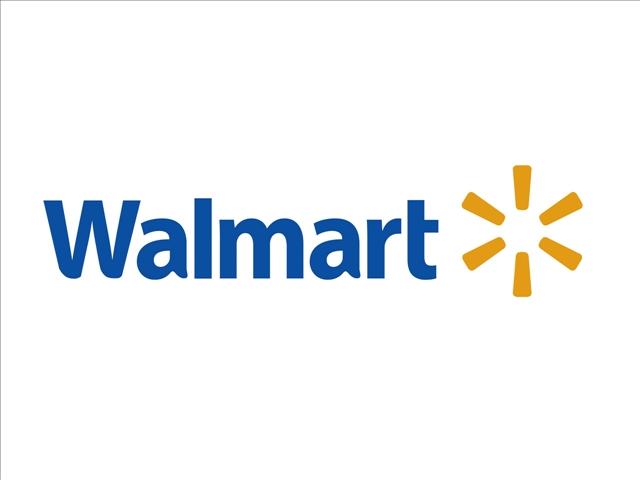 Walmart's recent arrival in South Africa was in many ways like the company's arrival in any other market: contested and controversial. Nonetheless it was also a milestone for retailing in the country and for Africa as a whole. Whilst the question of Walmart's corporate strategies and ethics is paramount for many, the world's largest retailer setting up on the world's poorest continent could spur progress in infrastructure as well as improve regional-integration groups' efforts to counter corruption and improve border crossings. There may be potential victims amongst South Africa's retailing and manufacturing sectors, but Walmart's arrival could bring tangential benefits for consumers across the continent.
The notorious American retailer bought 51% of South Africa's Massmart in 2011, spending $2.4bn on a company that has 340 stores in 12 sub-Saharan countries. After unions protested, Walmart accepted some restrictions and pledged spending on training programmes for locals, in order to win approval for the acquisition from regulatory authorities.
Even with 15% growth in sales at Massmarts in the last six months of 2012, Walmart's sales have been underwhelming. Analysts in South Africa's investment community had expected faster and bigger increases, but might have overestimated Walmart's ability to compete in Africa. Or perhaps Walmart needs more time to implement its strategies, such as opening more distribution centers and introducing groceries at some of its stores.
Disbursements have begun from the R240mn fund Walmart was ordered to establish to help local suppliers, but there, too, it seems early for a verdict on whether Walmart's presence will cause job losses. For a start, though, Walmart has sent some suppliers to its US headquarters to learn about the company's buying methods, and South African businesses have already reported closer scrutiny of their existing practices in order to boost efficiency and logistics. One example is night deliveries. They save time and money, but were uncommon previously in South Africa due to nighttime carjackings.
In August 2012, the company announced a $313mn expansion plan in Africa that will add 40 stores on the continent by the end of 2013. Massmart had previously joined other South African retailers such as Shoprite and Pick n Pay in expanding beyond South Africa, but now the pace has quickened.  Woolworths plans to double its presence outside South Africa to 104 stores within three years. Shoprite, the largest retailer in Africa by sales, opened a store in Kinshasa in 2012, and Pick n Pay moved into Mozambique and Mauritius.
Retailers want to provide a consistent look, experience and product selection as much as possible and that means buying goods manufactured on a large scale. Walmart has pledged to use local products where it can, but Africa's small manufacturing capacity suggests an increased reliance on imports, and therefore higher demand at African ports. Shipping seems likely to be the ideal choice for the retailers because it is cheaper than overland transport and avoids delays, breakdowns and bribes. Multiple African countries have plans to expand their ports or build new ones, and if all follow through on their plans capacity could double in the next decade. On the east coast in particular there will be competition: port projects are underway in Kenya, Tanzania and Mozambique, each of them seeking to capture revenue from shipping to interior countries. South African ports are set for expansion as well.
Retailers also favour ports because African trade and supply chain logistics rely on them for the distribution of goods and services. Finding the right balance between reaching the biggest number of potential shoppers and also keeping freight costs low could mean targeting only the largest cities, and that is Walmart's entry strategy. Retailers grappling with this are indirectly addressing a question investors in developing markets have about whether to evaluate Africa as one market or many.
Some people think Africa's 1bn strong population and emerging middle class signal consumer purchasing power that should rival China and India, and that is partly why Walmart's 15% jump in sales can be considered disappointing. Retailers cannot find that kind of growth in mature markets, and that's why Walmart has come to South Africa. But the argument that Africa's consumers constitute a monolith of rising buying power would be strengthened if internal transportation challenges were eliminated, allowing freer movement of goods. That means more road and rail, but better border crossings as well. Chinese and Indian consumers buy products that have crossed only one border, if any.
Groups such as the Economic Community of West African States (ECOWAS), and the Southern African Development Community (SADC) have not only put convergence of customs procedures on their agendas but also harmonization of product standards, and the retailing trend could provide an incentive to get this done faster. Again, that would be good for more than just retailers if countries with less stringent standards adopt more protective ones.
South Africa would have the most to gain vis-í -vis other African countries in this scenario because it would open up more opportunities for goods from the country's manufacturers, and reinforce a perception that it can serve as a gateway to Africa. South Africa already considers itself to be such a place, but economic growth and improved infrastructure elsewhere have business leaders fearing it may lose that status.
Matt Mossman is an emerging-markets analyst focused on Africa and on natural resources.