Remembering Komla Dumor – By Dele Fatunla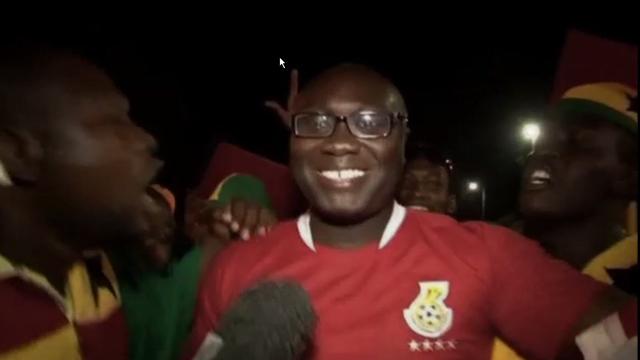 We, at the Royal African Society are very saddened to learn of the passing of journalist, Komla Dumor who died suddenly on Saturday 18th January; we extend our most heart-felt condolences to his family, friends and colleagues.
Komla Dumor was well-known to audiences across the world and Africa as presenter of the BBC's flagship show, Focus on Africa, and the BBC World News; prior to that he rose through the ranks of his profession in his native Ghana, starting out on one of Ghana's largest private radio stations, Joy FM, before joining the BBC as a radio presenter in 2007.
Between 2009 and 2012 Dumor was the anchor of the ground-breaking Africa Business Report on BBC World News. His programme was a daring foray for the BBC, and took him to close to 20 African countries covering hundreds of thousands of miles interviewing the continents top entrepreneurs, politicians and policy makers.
Dumor graduated from the University of Ghana with a degree in Sociology and later also went to Harvard University, where he gained a Masters in Public Administration.
Dumor was widely celebrated as one of the faces and voices of a newly rising Africa, a phenomenon he covered widely, reporting and presenting on the challenges, opportunities and possibilities of the continent.
Over the course of his career he interviewed many of the leading figures in Africa and internationally, and was one of the many journalists to cover the funeral of former South African president, Nelson Mandela, last month.
His work won him many plaudits and awards; in 2003 he was named journalist of the year by the Ghana Journalist Association.
In 2013, the New African named him as one of the 100 most globally influential Africans; the magazine hailed him as one of the emerging African faces of global broadcasting. In 2013, he was invited to speak at TEDx Euston, an event challenging conventional wisdom on Africa. His talk, introduced and delivered with characteristic charm and humour, Dumor stressed the imperative he felt to "˜tell the African story with balance and integrity, and for Africans to own their own narrative.
Since his passing, tributes have come from far and wide, from journalists as well as many members of the public.
At the Royal African Society, we were very honoured to have Komla Dumor as a speaker at some of our events, and as one of our supporters. He will be greatly missed by us, and all of those involved with Africa in the UK.
He is survived by his wife Mrs. Kwansema Dumor, his three children, and his father Prof. Ernest Dumor.
Dele Fatunla is a writer. He works for the Royal African Society.
@delemeiji