Nigerians in Gao: was Boko Haram really active in Northern Mali? – By Jacob Zenn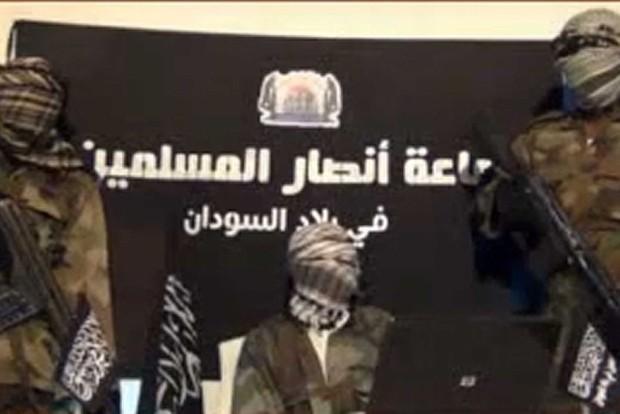 Around two years ago, in April 2012, curious news emerged from the city of Gao, which, along with Timbuktu and Kidal, comprised the short-lived "Islamic State of Azawad" in northern Mali. According to Agence France-Presse and other media, "dozens of Boko Haram fighters" helped al-Qaeda in the Islamic Maghreb (AQIM) and Movement for Unity and Jihad in West Africa (MUJWA) "seize" Gao. Yet, no Boko Haram militant ever claimed to be in Gao in 2012 or afterwards, no photo or video of a Boko Haram member in Gao has been released, and no Boko Haram members were captured in Gao among the dozens of other international jihadists in the city.
Was Boko Haram really there?
In my visit to Mali over this past week, I learned from Malians who were in Gao in 2012 or who fled the city and now live in Bamako that they unanimously agree that "Boko Haram" was in Gao. Upon further inquiry, when I asked "how do you know they were "˜Boko Haram'?," it became clearer that there were Nigerians in Gao, but they did not identify publicly as "Boko Haram." Rather, the Nigerians in Gao, like the Mauritanians, Chadians and other nationalities, fought under MUJWA, which was the governing body in the city.
This inquiry is important because if Nigerians were in Gao and we know with whom they allied and created new networks, we can better forecast their future operations. For example, in the mid-1990s, according to a journalist and former political prisoner I spoke with in Mauritania, current Ansaru leader Khalid al-Barnawi and Mokhtar Belmokhtar (aka Mr. Marlboro) smuggled cigarettes and later cocaine together. In the 2000s they became high profile kidnappers of foreigners for millions of dollars in ransom by using their knowledge of the desert and attacking the same border guards that were their enemies when they were smugglers (but they now justify their attacks with jihadist ideology).
Similarly, if Nigerians were in Gao in 2012 and early 2013 with MUJWA, we may start seeing an increase in tactics and ideologies learned in Gao in Nigeria. One example of such tactics of desert warfare is the mounting of weapons on to 4x4s, which we saw in Gao in 2012 and in Nigeria for the first time in March 2013.  In terms of ideology, MUJWA was most opposed to France, whereas Boko Haram was mostly opposed to the Nigerian government and the US, but starting in 2013 Boko Haram also began to adopt MUJWA's enmity of France and, in February and December 2013, Boko Haram kidnapped a French family and French priest in Cameroon in revenge for the "French President's war on Islam" in Mali.
My thesis is that there were Nigerian militants in Gao in 2012 and that some of them were certainly members of Ansaru, some of them were likely sans affiliation to any group, and some of them may have been in Boko Haram""but most likely all three assessments are true. The analysis that follows shows the evidence of Ansaru and Boko Haram.
I believe the most compelling evidence of Ansaru in Gao was a poster with Ansaru's logo that Norway-based Aftenposten found in Mokhtar Belmokhtar's compound in Gao in February 2013. Ansaru's first videos with the Ansaru logo started in emerging in June 2012″" could they have been filmed in Gao, where al-Barnawi and Belmokhtar met?
Another example of an Ansaru presence in Gao was the attack that Nigerians reportedly led on the Algerian consulate in Gao in April 2012. Algeria has long been the primary target of AQIM and Belmokhtar as well as MUJWA. Since Ansaru and al-Barnawi have close historical, ideological and operational ties to MUJWA, Belmokhtar and AQIM, they most likely have similar perceived grievances against Algeria. The kidnapping of the Algerian diplomats – and their execution by MUJWA in November 2012 – is also similar to Ansaru, which has expertise in kidnapping. Belmokhtar's attack on In Anemas energy plant in Algeria in January 2013 included a Nigerian Ansaru militant, Abu Ali al-Nigeri, in the claim (30:30), which further establishes the Belmokhtar-MUJAO-Ansaru relationship.
The primary connection of Boko Haram to Gao comes only from a video released by Boko Haram leader Abubakar Shekau in November 2012. The video was unique because the version released on online jihadist forums contained an introductory narration praising the Ansaru-claimed prison break in Abuja, Nigeria's capital, several days before the release of the video. I think it is likely that the Boko Haram produced the video, but that Ansaru's media team released it on the forums and that in between the time Shekau filmed it and Ansaru released it on the forums the narrator had time to add praise for the attack.
This film was the first one that Boko Haram ever released on such forums and was unique because Shekau spoke Arabic (as opposed to Hausa or Kanuri, which he usually uses), was in a vast desert like in northern Mali with several armed militants, and he dedicated the statement to the "Soldiers of God in the Islamic State of Mali…our brothers and sheikhs in the Islamic Maghreb." This video may represent one of the first examples of Ansaru and Boko Haram's renewed cooperation more than one year after Ansaru's "public formation" in January 2012.
When MUJWA left Gao, according to locals I spoke with, the last thing they said was that "we'll be back." The locals, in return, poured a glass of beer and sarcastically toasted the departing fighters, saying "see you then." Whether or not MUJWA returns will depend largely on whether MUJWA finds other safe havens in Africa, such as southern Libya, to train and prepare for a return. Chadian and Nigerian officials have expressed concern about Boko Haram members in southern Libya. Such reports should be closely watched by analysts because the ideological and operational trajectory of militant activities in Nigeria will likely correlate with whom Nigerian militants are interacting in Nigeria and in the region.
Jacob Zenn is an analyst of African and Eurasian Affairs for The Jamestown Foundation and is carrying out field research in Western Sahara, Mauritania, and Mali.