Has Boko Haram become more than just Nigeria's problem? – By Ryan Cummings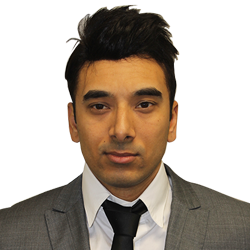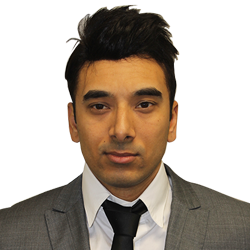 In a communiqué released on 13 March, Nigeria's Special Adviser to the President on Media and Publicity, Dr Reuben Abati, warned of the growing threat posed by the Boko Haram Islamist extremist sect. Speaking to an envoy representing the Cameroonian government of Paul Biya, Abati called upon greater cooperation between Nigeria and its neighbours in combating the group. A failure to do so, the adviser contended, could see Boko Haram becoming the preeminent threat to regional stability.
Abati's sentiments echo growing concerns that the sect, which has generally been regarded as a domestic terrorist group, is on the verge of adopting a more transnational agenda. In doing so, Boko Haram would pose a significant threat in a region of Africa already afflicted by a myriad of challenges; including political instability and associated ethnic conflicts.
In assessing the merit of such concerns, it is important to note that claims of Boko Haram operating outside of Nigeria are by no means a new development. The first credible accounts of the group's foreign operations emanated from the deserts of Mali in April 2012 when a power vacuum, catalysed by a military coup, saw the northern half of the country occupied by a coalition of separatist and jihadist forces. According to a briefing issued at the time by Malian regional deputy, Abu Sidibe, Boko Haram was one of the militant groups present within the region.
Sidibe claimed that an estimated 100 Boko Haram militants had infiltrated Mali's Gao administrative division and had aided insurgents of the al-Qaeda-linked Movement for Oneness and Jihad in West Africa (MOJWA) in securing control of the territory. Boko Haram militants would also later be cited for their alleged role in the 5th April 2012 attack on the Algerian consulate in Gao which resulted in the kidnapping of seven diplomats.
Suggestions of Boko Haram's presence in northern Mali were given further credence by French foreign minister, Laurent Fabius. Speaking at a conference addressing security challenges within the Sahel in November 2013, Fabius claimed that France had acquired documentary evidence detailing the training of Boko Haram militants within northern Mali. These camps, which were located in the Adrar des Ifoghas mountain range between Mali and Algeria, were believed to have been operated by al-Qaeda's North African branch, namely al-Qaeda in the Islamic Maghreb (AQIM).
Apart from Mali, claims have and continue to be made that Boko Haram may have also established an operational presence in neighbouring Niger. In this regard, the country's south eastern regions, which border Nigeria's insurgent-embattled Borno state, have been cited as being used by the sect for the purposes of refuge, training, transit, operational planning and recruitment.
The first suggestions of an established Boko Haram presence in Diffa were made in December 2011 when a group of suspected sect members were arrested by Nigerien security forces. Further Boko Haram-related arrests were also made in Diffa in February 2012 and, most recently, in February 2014. In the most recent incident, the Nigerien military claimed to have dismantled an alleged Boko Haram cell which was planning to execute terrorist attacks in the town of Diffa in what was described as a reprisal for Niger's support of regional counterterrorism initiatives. In the days following the arrests, Nigerien authorities also claimed to have uncovered a Boko Haram base where militants were being trained in the use of long range anti-tank and anti-aircraft weapons. However, information detailing the location of the camp and/or the circumstances surrounding its discovery was not disclosed.
While reports of Boko Haram's operational presence in Mali and Niger continues to be subject to contention, evidence of the sect's operations within Nigeria's eastern neighbour appears to be less ambiguous. Indeed, apart from Nigeria, Cameroon has been the only other country where Boko Haram has explicitly claimed responsibility for conducting attacks.
In the first such incident, the sect claimed responsibility for the February 2013 kidnapping of a French family who were seized from the border town of Dabanga, located in Cameroon's Far North province. In a video released shortly after their abduction, Shekau officially confirmed Boko Haram responsibility for the kidnapping. He further demanded that the Cameroonian government release all detained sect members in exchange for the French hostages. The family of seven were eventually released unharmed in April 2013 amid speculation that France had paid a ransom of USD 3 million. However, the exact circumstances surrounding their release remain unverified.
In November 2013, Boko Haram conducted its second kidnapping in Cameroon when suspected sect members abducted French priest Georges Vandenbeusch from the nearby town of Koza. In a statement provided to the Agence France-Presse news media outlet, an unnamed spokesman for Boko Haram claimed responsibility for the kidnapping which he claimed the sect coordinated along with Nigeria's other Islamist extremist movement, namely the Vanguard for the Protection of Muslims in Black Lands (Ansaru). Vandenbeusch was eventually released unharmed a month after his capture amid claims that French authorities had paid a cash ransom to the sect. Both France and Boko Haram denied that a ransom was paid with the latter claiming that the priest was freed by Shekau on compassionate grounds. However, this was denied by a Cameroon military source who claimed that Vandenbeusch was exchanged for a senior Boko Haram commander who was being detained in Cameroon.
The kidnappings, which followed the December 2012 arrests of suspected Boko Haram operatives in the settlements of Fotokol and Kousseri, reinforced growing claims by the Nigerian government that Boko Haram had established an operational presence in Cameroon's Far North administrative division, possibly occupying territory expanding from Lake Chad to the foothills of the Mandara Mountain range.  In this regard, Nigerian authorities have gone as far as claiming that the recent upsurge in Boko Haram attacks in north eastern Nigeria was being orchestrated by insurgent cells which both planned and executed these incursions from within Cameroonian territory. The government of Paul Biya has continued to deny these claims.
Although there is overwhelming evidence to suggest that Boko Haram has branched outside of Nigeria, we should remain be careful in assuming that such expansion may delineate the adoption of a transnational agenda. Contrary to above-mentioned claims, there remains little indication to suggest that Boko Haram has veered from its primary ambitions – undermining the legitimacy of the Nigerian Federal Government and converting Nigeria, or at least the country's predominantly Muslim North, into an Islamic caliphate governed under Sharia Law. In this regard, the sect's alleged operations within Cameroon, Niger and even Mali, can be ascribed as being congruent with the achievement of its domestic goals.
As mentioned, Nigeria's insurgent-embattled north east shares poorly policed and highly porous borders with Niger and Cameroon's respective Diffa and Far North administrative regions. By infiltrating these regions, Boko Haram has not only established an operational platform from which to execute cross-border attacks, but the sect has also  garnered a safe haven which can be utilised to evade intensifying counterinsurgency operations conducted in north eastern Nigeria.
Moreover, kidnapping operations conducted by the group, particularly those involving western nationals, can also be utilized to negotiate the release of detained combatants and/or solicit large ransom payments to aid its insurgent operations against the Nigerian government. With the regimes of Cameroon and Niger exhibiting reluctance to provide anything more than logistical assistance to Nigeria's counterinsurgency efforts, which itself has been compromised by poor communication and intelligence networks, Boko Haram has secured territory in which it can recruit, train and plan its operations with minimal interference.
That said, an export of Boko Haram's insurgency to Nigeria's immediate neighbours cannot entirely be discounted. With attacks by the sect continuing unabated in the northern Nigeria, and with evidence corroborating the group's suggested cross-border infiltrations growing, calls for a coordinated and multi-lateral military response to the Boko Haram insurgency are becoming more audible. Mounting pressure by both the Nigerian and Western governments in this regard suggests that the launching of such initiatives may be an obligatory, as opposed to optional, undertaking. However, any coordinated effort aimed at quelling what intrinsically remains a domestic insurgency could paradoxically be the catalyst which sees Boko Haram truly becoming a regional threat.
Ryan Cummings is Chief Analyst on Africa at red24.