Nigeria Forum: electoral commission could be an obstacle to peace in 2015 – By Magnus Taylor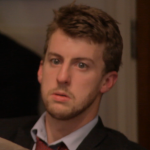 When I meet Professor Mohammad J.Kuna in Lagos in early December he is confident that everything is in place for the Nigerian Independent National Electoral Commission (INEC) to run a free, fair and effective election in February next year.
Prof Kuna, who is Special Assistant to the head of INEC (Prof Attahiru Jega), is one of the few people I met in Nigeria who thinks the organisation has got everything under control, but he fights his corner well. Idayat Hassan, Director of the Centre for Democracy and Development (an Abuja-based think tank founded by opposition luminary Kayode Fayemi) says: "INEC could contribute to violence in this election if it doesn't get the logistics right."
Kuna and Hassan are broadly in agreement over the dangers of a poorly run election. The Professor stresses that there are three main areas that INEC can control in this regard; that voting materials are delivered to polling stations on time; that staff are properly trained in how to use them; and that they are non-partisan in their approach.
But several well-informed people I spoke with in Abuja are sceptical over INEC's current performance and capacity to up its game. Indeed, Prof Kuna admits to me that not all of the funds required to run the election have been released by the Federal Government. The rest is promised "by mid-December."
It should be noted that Kuna has repeatedly asserted that he has "no concern about funds". However, this may be because INEC's expectations of what they would be able to spend to run these elections were moderated early on in the process. Kuna states that "from very early on" in this electoral cycle INEC knew that it wasn't going to be granted its desired budget.
An International Crisis Group (ICG) report released in mid-November – "Nigeria's Dangerous 2015 Elections: limiting the violence" – observes that:
"This year [2014] the commission had estimated it would need N93 billion ($560 million) to prepare for next year's elections, but it was appropriated only N45 billion ($272 million). The reduced funding and the inconsistent manner in which it is disbursed have hampered some of the commission's preparations."
INEC has based its strategy for the 2015 elections on its experience of 2011 and some advancements (at least on paper) have clearly been made: Prof Kuna states that "preparations are far better than in 2011." For example, each voter is to be registered with a Permanent Voters Card (PVC) in a process that is termed Continuous Voter Registration (CVR). Voters will only be permitted to cast their ballot by presentation of a PVC and by extension will only be able to vote once.
Kuna also points to the fact that since 2011 there have been 52 elections or by-elections (which INEC has administered) there have been no instances of "snatching of voting materials" (ballot boxes, papers etc.) Whether this is a consequence of improved behaviour from politicians, or better security, is unclear.
This election however, involves considerably greater challenges than either the 2011 polls, or by-elections, which can be more effectively policed by a massive deployment of the security services. The most significant of these challenges is the impact of the Boko Haram insurgency in the north east of the country.
Currently, there are an estimated 1.5 million Internally Displaced People (IDPs) who have fled the fighting. A small percentage of these people are now living in IDP camps (some have crossed over the border into Niger and Cameroon), but most are living with extended family in towns and cities currently outside of the insurgents' area of operation.
Nigerian electoral law however, requires people to vote in the location where they registered. Without swift legal manoeuvres, which Professor Kuna doubts can now be made in time, Nigeria's IDPs will not be able to vote in 2015.
Additionally, there are fears that electoral infrastructure, such as polling booths, tallying centres, and long lines of people queuing to cast their ballot, will provide easy targets for the insurgents who, in the past few weeks have grown increasingly bold; pushing further into Borno and Yobe states, as well as bombing the Central Mosque in Kano.
At a Chatham House event in London less than a week after our meeting in Lagos, Prof Kuna reveals that it is the responsibility of INEC to make the decision over whether, given the security situation, elections can take place. However, the information on which they will be basing this decision is provided by the Nigerian military.
What also makes this election more difficult and dangerous than 2011 is how close it could be. In 2011, whilst rigging did take place, particularly in PDP strongholds such as the Delta states, it would not have affected the overall presidential result. However, with a resurgent opposition promising to expel the PDP from power, it is likely that an APC defeat (still the most likely result) would cause significant violence in the north.
However, Olly Owen, a political scientist from Oxford University states, "public tempers rely greatly on trust [and] people need to have faith in the process". It seems that public reaction to the electoral process may be as important to as the politicians they are voting for.
Magnus Taylor is Editor of African Arguments.