South Africa: Zuma shores up his defences – By Martin Plaut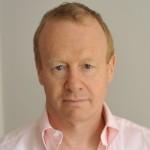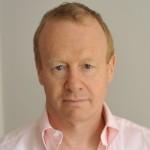 This is a bad time for South Africa. It has just been reported that the country is losing $12 billion through illegal outflows of capital. The economy narrowly missed being given junk bond status by the international credit rating agencies, although the threat remains. "We were very lucky to come out of it with our ratings intact," remarked George Herman, a Cape Town investment broker.
Yet President Jacob Zuma's attention is apparently on other things. In recent weeks the tax authority – the South African Revenue Service (SARS) – has been purged. This seems surprising, since it had a good reputation as one of the departments of government that was working effectively.
Perhaps too effective: its investigations were getting close to the centre of power and treading on the toes of those around the president and perhaps even on "˜Number One' himself.
SARS is accused of being a force out of control and of carrying out investigations that were – how shall I put it? – "˜imaginative'. Few tax authorities could claim to have run a brothel as part of their investigations; planted a bug in President Jacob Zuma's home, and tried to infiltrate the African National Congress using their agents as bodyguards. Farfetched? Certainly, but the South African papers have carried these allegations in recent weeks. As a result, two senior officials were suspended from SARS.
But this is about more than just a rogue investigation operation.
The tax authorities had seriously annoyed the ANC just prior to this year's general election when they demanded that customs be paid before party T-shirts emblazoned with Zuma's face were imported into the country. Then there was a belief that SARS was getting ready to take to court people in the Zuma entourage. One source, quoted by the Mail & Guardian said: "People close to Zuma in the intelligence sphere have been telling him that Sars must be brought under control because they were "˜after people'".
The tax officials in SARS are just the latest civil servants to be brought into line by the Zuma government. Other state organs have been brought under control of the Zuma clique in the past, with senior officials replaced by presidential loyalists.
Stephen Grootes, Senior Political Correspondent with Johannesburg's best known radio station – Radio 702 – put it this way: "It is becoming accepted by many people that those agencies – the National Prosecuting Authority, the police, the State Security Agency etc – have already been captured by Zuma." President Zuma has distanced himself from the removal of senior tax officials, denying allegations that he ordered the "˜clean-up' of SARS.
The determination to bring these agencies into line is driven by two factors. The first is the need to shore up the ruling party's position as its popularity gradually slides. The ANC is likely to face a new challenge from the left, after the powerful metalworkers union decided to launch a United Front. It is far too early to know how effective the Front will be, or the political party that it intends to support, but the ANC and Communist Party no longer have the field to themselves. The Front has powerful supporters, including the former ANC Intelligence Minister Ronnie Kasrils and the founder of the Treatment Action Campaign leader Zackie Achmat.
The second is even more pressing. It is President Zuma's need to insulate himself from hundreds of allegations of corruption. Some of these go back to the notorious arms deal, concluded just after the end of apartheid in 1994. Others relate to the Zuma villa at Nkandla. The president has argued that the charges should be dropped. His lawyers have argued that corruption is a victimless crime and suggested that it is only a "Western paradigm [which] brands this criminal."
As President Zuma's term of office gradually draws to a close he is doing all in his power to ensure that these allegations are not pressed once he leaves the presidency. Zuma still has four wives and approximately 20 children to consider and pay for. It is a tough task,  but if there is one thing Jacob Zuma is determined never to have to face again it is returning to prison.
Martin Plaut is Senior Fellow, Institute of Commonwealth Studies. He is author of Who Rules South Africa?