Zimbabwe: still waving and drowning – By Richard Dowden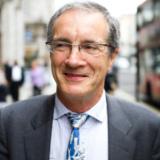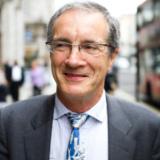 I may have been wrong about the end of President Robert Mugabe. I assumed that nothing in Zimbabwe would change until he was carried feet first out of office. In one way that is correct. He will not retire. He will try to retain the title of President of Zimbabwe until he dies. He told a recent visitor that work keeps him young and went on to say what a wonderful woman Mrs Thatcher was. Sadly, he said, she died young because she gave up office and stopped work.
He really did try to befriend Mrs Thatcher but he is not going to make the same mistake. Yet he does seem to be stepping away from the day-to-day running of Zimbabwe to exploit his new position as Chairperson of African Union, the President of Presidents. He is also chair of the Southern Africa Development Community. These give him a continent-wide platform to attack whoever he pleases, but will he release his grip on the politics of Zimbabwe?
Although largely ceremonial, the AU position will give him the ovations and cheers he will receive from his fellow presidents at big televised public events. The presidents will follow the African tradition for respect for the elderly. And of course they still have to celebrate the anti-colonial struggle. However, they will not be endorsing or following Mugabe's policies. If investors are wise they will ignore this theatre.
Sensing Mugabe's withdrawal from the day-to-day management of the country, the succession rivals have started to try to wipe each other out. When Mugabe's wife, Grace, looked as though she was the next in line, the two vice presidents, Emerson Mnangagwa and Joice Mujuru, teamed up and pushed her aside. Mnangagwa then turned on Joice. That rivalry has probably already claimed her husband's life. Solomon Mujuru died in 2011 in a mysterious fire in his home near Harare. She has now been denounced as plotting to overthrow Mugabe and stripped of all her titles. But of all Zimbabwe's senior ZANU politicians she is regarded as being by far the most publicly popular.
So what are Mnangagwa's plans? He says that he has a mandate from the President – or "˜Number One' as he is known to his ministers – to revive the economy by any means. The country is bankrupt and all major transactions are in US dollars or South African Rand. The Marange diamond mine – one of the richest finds in southern Africa – has been excavated by the army. But only the generals and foreign diamond dealers have got rich. There has been almost no money for health or education for ordinary Zimbabweans. And now huge investment at the mine is needed to continue production at a deeper level.
Zimbabwe remains a relatively developed country with an effective national infrastructure. It has a power supply that still works, roads that get repaired and a civil service that can deliver even though it has been badly weakened by the politicians. In literacy it ranks higher than 27 other African countries in the Human Development Index including Kenya and Cote d'Ivoire and has some of the highest ratings of all the least developed countries. Although millions of Zimbabweans have voted with their feet and left the country, Zimbabwe could easily bounce back if it was better led.
Mugabe's AU job will only last for a year so he may well try to return to the day-to-day running of Zimbabwe when he has to step down. Mnangagwa may try to block him or at least position himself as the only successor. The Crocodile, as he is known, says he wants to revive the economy and is holding out a hand to investors. But with much of Zimbabwe's agricultural processing and manufacturing capacity destroyed, there is no alternative to basic agriculture at the moment. Agricultural production is running at 40% of the level it was in 2000 before the white farmers were expelled and their land expropriated. The Vice President recently admitted that the land reform programme had failed and was even talking about reversing some of the land policies and reviving commercial farming.
Mugabe himself has admitted that "mistakes were made" over the land question and there are hints from those around him that the white former farmers could be invited back. Mnangagwa and other ministers are desperately trying to get Zimbabwe's debt rescheduled but estimates of what it actually is vary between $7 billion and $11 billion. These will be tough negotiations. Why should the world be kind to a country whose wounds are self-inflicted? The European Union is taking the lead on this but – erratic as ever – Mugabe announced at his recent birthday party that the remaining white farmers should be kicked out. This contradicts Mnangagwa's new message and would scupper any attempt to get the European Union to help with Zimbabwe's debt or encourage investment. But if this indeed is the moment when Mugabe is losing his grip on the country, the turnaround might begin.
Richard Dowden is Director of the Royal African Society.