Sudan Election Diary: the Lonely Voter – by James Copnall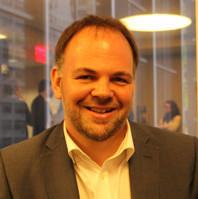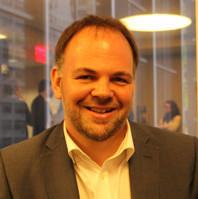 The great Sudanese painter Rashid Diab has a recurring motif in his work of the last few years: a tableau of several women, depicted by the splashy colour of the bright tobe they are wearing, standing all alone in a vast desert. Visit a polling station in these elections, and you may well see something similar: sand, space and not many people.
On the first day of this election, a public holiday, it wasn't unusual to find polling stations in which the turnout was ten percent, sometimes a lot less than this. At a polling station in Omdurman, located in a school near the house of the late Sudanese politician Ismail al Azhari, only 120 votes had been cast by 5pm on Monday, although 1,990 people are registered there. During the half hour or so that I spent there, more people sat down to drink tea opposite the school than came in to cast their vote.
One photo doing the rounds shows electoral officials apparently dropping off to sleep while they wait for a voter. Others – circulated with some glee by opposition supporters or those not keen on the government – show empty polling stations.
It's impossible to develop a complete picture of these national elections from a tour of a few locations, or unverified images. But colleagues recount similar scenes from around Khartoum, Omdurman and Bahri, and there have been reports of similarly low turnout elsewhere in Sudan too.
You wouldn't know any of this from state media, of course, and National Congress Party officials announce confidently that the turnout is high. Several Sudanese journalists have also said they have been instructed by the National Intelligence and Security Service not to carry reports on low numbers of voters.
But turnout matters. President Omar al Bashir is certain to win re-election, as all the major opposition candidates are boycotting. The National Congress Party should win all or almost all of the 70% of the seats it has chosen to contest. So the game now is in the numbers: the higher the participation, the more convincing the statement of support for Bashir and the NCP.
If the turnout is low, this doesn't necessarily mean that the opposition's appeal to voters to boycott the polls worked. The opposition parties weren't able to get much of a crowd to their 'sit in' at the Umma party headquarters, which concluded their anti-election campaign.
No-shows at the ballot box may simply show a generalised indifference or disillusionment with politics – whether NCP or opposition. Over the last few days I have heard so many stories of people apparently not even aware that an election was taking place – or at least not sure when – that I have to believe at least some of them are true. And would you bother voting in an election in which the result was not in any doubt?
The thoughts of Olusegun Obasanjo, the head of the AU observation team, should be interesting. The AU has been criticised by several Sudanese and foreign NGOs for even sending observers, after its own pre-election report concluded that 'the necessary conditions and environment for the holding of transparent, competitive, free and fair elections as agreed in the AU principles governing democratic elections have not been satisfied.'
Most Western countries will not consider the election a meaningful statement of support for President Bashir, while the Arab League will probably take the opposite position. What will the AU decide?
James Copnall is a journalist and author of "˜A Poisonous Thorn in Our Hearts: Sudan and South Sudan's Bitter and Incomplete Divorce'. He is Editor of "˜Making Sense of the Sudans'.