South Sudan: Fighting Against History – by James Copnall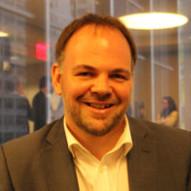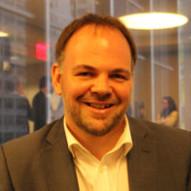 War is raging again in South Sudan, bringing its usual catalogue of abuses, misery and civilian suffering.
Government forces have apparently made substantial gains in Unity State – but have been accused of terrifying crimes. Witnesses who spoke to Amnesty International gave chilling accounts 'of the government forces setting entire villages on fire, killing and beating residents, looting livestock and other property, committing acts of sexual violence and abducting women and children.'
Other similar reports came from, for example, UNICEF. Needless to say, the SPLA has denied the claims.
Meanwhile, Riek Machar's SPLM-IO rebels, together with Johnson Olony's Shilluk militia, known as Agwalek, launched an assault targeting the Upper Nile oilfields, after Olony had taken the state capital Malakal. Given the record of these forces, there is every likelihood that they committed abuses too.
On Monday, the SPLA said it had regained control of Malakal. On Facebook, the usual crowds of keyboard warriors have been fighting their virtual battles and applauding the triumphs of the actual soldiers on the ground. Government supporters have been particularly effusive in praise of 'King Paul', Paul Malong, the bellicose SPLA Chief of Staff, who is receiving much of the credit for his army's recent triumphs.
These new offensives have elicited the usual condemnations from regional bodies and the UN, among others; and, as usual, they have had no effect.
The renewed conflict suggests that the government, and in particular Paul Malong, believe this war can be won militarily – that Riek Machar and his rebels can be wiped out. Certainly government troops appear to have an advantage in equipment, and the rebels have consistently found it difficult to hold on to major towns.
But SPLA confidence in an overall victory may well be misplaced. If nothing else, betting on a military victory in South Sudan means fighting against the weight of history.
Khartoum was unable to overcome Anyanya 1, or the SPLA. Eventually Nimeiri was forced to sign the Addis Ababa agreement to end the first north-south Sudanese civil war, and Bashir agreed to the CPA to bring the second to a close.
South Sudan is good rebel territory: the rainy season strips away the advantage government troops should gain from their tanks and other vehicles, for a start. Rebels have historically been able to hold large parts of the countryside, even if maintaining control of major towns has proved more difficult.
It is not just the Jallaba in Khartoum who have struggled to wipe out rebel movements. Juba was forced to make peace with Paulino Matip, in 2006; and while relatively minor rebels like George Athor and Gatluak Gai were killed, the South Sudanese government was forced to offer amnesties and deals to the likes of Bapiny Monytuil and David Yau Yau.
Past rebel groups in what is now South Sudan have always benefited from foreign allies, who provide weapons and rear bases, as well as from sustenance from local communities which share the rebellion's aims. As long as Machar's forces are similarly supported, there is little reason to believe they could be utterly destroyed.
The SPLA contend Machar's troops are getting that cross-border backing from Sudan – despite Sudanese denials – and in the Nuer areas of Greater Upper Nile there are plenty who swear by Machar and his forces. Given all these factors it seems improbable that the government will be able to overturn the odds, and put down the rebellion by force.
Yet Machar – given his relatively weak military position, inability to hold onto urban areas, and failure to open a meaningful second front in Equatoria or Bahr el Ghazal – cannot reasonably expect to overthrow President Salva Kiir by force either. Indeed, his troops' recent thrust towards the Upper Nile oilfields could even be read as a sign of desperation rather than strength: after all, attacking your country's major economic resource is unlikely to win you any support beyond the tight circle of those already converted to your cause.
The offensive towards the Upper Nile oilfields was signficant, above all, for the role played by Olony's Agwalek forces. Olony, of course, had until just a few weeks previously been considered loyal to Salva Kiir.
Olony has changed sides in the past, fighting against the government in Juba, and then signing an amnesty in June 2013, well before this current conflict broke out. He was then a key part of the SPLA's attempts to hold on to Malakal and control Upper Nile state once Machar went into rebellion in December 2013.
One can imagine the consternation when Olony's forces first began fighting against the SPLA in Malakal, and then seized the town, before beginning their march on the nearby oilfields. Already the recriminations have started within the SPLA. Yet to see Olony as a new and powerful adjunct to Machar's SPLM-In Opposition is probably a mistake.
Olony's career shows him to be first and foremost a defender of what he perceives to be the interests of his ethnic group, the Shilluk of Upper Nile state. Even when he was fighting alongside the SPLA, Olony's men were described as a Shilluk self-defence force, rather than a regular SPLA unit.
The Shilluk suffered terribly at the hands of the White Army and other SPLM-IO rebel forces in late 2013 and early 2014. This aided Olony's recruitment drive among the Shilluk – but made them understandably averse to supporting the largely Nuer rebels.
Olony, then, is likely to emerge as a third force in an increasingly fractured conflict. He may at times fight against the government and alongside the rebels; but it difficult to imagine his followers agreeing to a more permanent alliance with Machar.
In previous Sudanese and South Sudanese conflicts, the battlefield has been used as a sort of negotiating theatre; bloody gains in the floodplains of South Sudan exchanged for concessions at the talks. But this doesn't seem to be the objective here. After all, since the collapse of the IGAD-led talks almost three months ago there has been no sign of any new negotiations.
James Copnall is a journalist and author of "˜A Poisonous Thorn in Our Hearts: Sudan and South Sudan's Bitter and Incomplete Divorce'. He is Editor of "˜Making Sense of the Sudans'.