What if South Africa Arrests al Bashir? – By Alex de Waal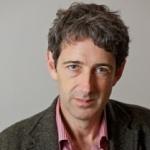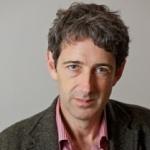 Precisely seven years ago, Making Sense of Sudan ran a vigorous debate on the question, "What if Ocampo indicts Bashir?" (The list of postings can be found here:
https://africanarguments.org/category/making-sense-of-sudan/icc/page/11/) Three weeks after the debate began, the Prosecutor of the International Criminal Court, Luis Moreno Ocampo, filed an application for an arrest warrant against Sudanese President Omar al Bashir, on charges of war crimes, crimes against humanity, and genocide.
Today, for the first time, there is a real prospect of the ICC arrest warrant actually being executed. President Bashir is in South Africa to attend the African Union summit. South Africa has ratified the Rome Statute that set up the ICC and has an obligation to comply with its provisions. It is also a country with a reputation for an independent judiciary and upholding the rule of law. Famously, President Thabo Mbeki resigned his position when a court found against him.
President Bashir would not have travelled to South Africa to attend to the African Union summit had he seriously considered this possibility. Nor would the South African cabinet have extended an invitation had they anticipated what would happen. Even the ICC itself is unprepared""it essentially abandoned its Darfur file earlier this year.
It is interesting to revisit the debate seven years on. The novelty of the issue has worn off and African countries have learned to live with the ICC. Neither of the extreme outcomes expected or feared in 2008 have come to pass: ICC arrest warrants have not killed off peace processes; and neither has the ICC gained an untarnished reputation. One element notably lacking from our 2008 debate was an assessment of the prosecutor's professional competence (or lack thereof): both advocates and critics of Moreno Ocampo's strategy expected him to present a factually correct and analytically cogent case against Bashir. He did not. (See: https://africanarguments.org/2009/01/27/a-critique-of-the-icc-prosecutors-case-against-president-bashir/) One consequence is if the ICC does indeed have President Bashir in its custody, the prosecutor would need to assemble a case more-or-less from scratch.
Most importantly, the situation in Sudan is very different today. Many of the political dangers associated with the arrest warrant, at that time, have passed. The recent election was, in effect, a plebiscite on President Bashir, and the turnout was under 30 per cent""the president received fewer votes than there are members of the National Congress Party. The most positive thing that can be said for Bashir is that he is less unpopular than the ruling party and the military-security establishment.
There is no significant peace process that can be harmed, no process of democratization to put in jeopardy. Bashir has consolidated and centralized power and there is no clear successor to him. He has taken his country into a dead end, in which short-term survival is the only basis for national leadership. This will have to change: if not today, then soon.
Commentators will for sure stress how the African Union has vowed non-cooperation with the ICC, and the solidarity among African heads of state. Those points are correct, but should not be overstated. In the last year, Bashir has relied heavily on Arab countries, and has spurned AU initiatives, notably African pressure to resolve the wars in Darfur and the Two Areas, and to pursue the National Dialogue. African leaders' sympathy for Bashir does not go deep. If he were to be arrested, few would shed tears.
Alex de Waal is Director of the World Peace Foundation.