Zimbabwe: why Kasukuwere cannot beat Mnangagwa to the post-Mugabe succession – By Simukai Tinhu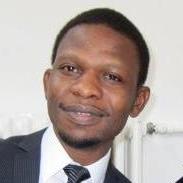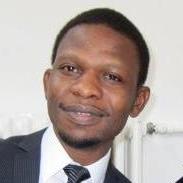 Saviour Kasukuwere has become something of a permanent fixture in President Mugabe's government. The youthful minister, who has risen rapidly through the ranks, and currently serves as the Minister of Environment has good a story to tell.
Starting as a teenager, most of Kasukuwere's early career passed in the obscurity of the security services, working directly for the Central Intelligence Organisation (CIO). Inside the world of the state security bureaucracy he was celebrated as a tough operative.
His security connections and credentials came in useful when he turned to politics. By the time he was in his late 20s, Kasukuwere had held a number of powerful positions within the ruling party.
To the surprise of many in and outside the party, in 2008, the thirty nine year old was appointed by President Mugabe as the point man in the implementation of the contentious indigenisation policy, confirming the president's faith in his abilities.
Today, at the prime age of forty four, he holds several political portfolios including a cabinet ministerial position, is a member of the legislative assembly and also the all-powerful politburo, where he is ZANU-PF Political Commissar responsible for the organisation of the party. Indeed, he is perhaps the most recognisable of the younger generation of ZANU-PF politicians and purportedly the leader of what has been dubbed "˜Generation 40′ (G40). Local media have, more than once, referred to him as Zimbabwe's own version of Barack Obama.
As the purported leader of G40, Kasukuwere is seen by many as a potential threat to the vice president Mnangagwa's ascendancy to the top job. To some, his position as political commissar in ZANU-PF and the restructuring of the party that he recently embarked on, read like a campaign. Indeed, these days, there is rarely a week that passes without the local media reminding us that Kasukuwere is a potential president.
Wisely, the youthful minister has, on repeated occasions, publicly denied that he is interested in the presidency. These denials will not put an end to speculation about his political ambitions, but they are an astute move in a political system where ambition can be quickly regarded as an attempt to topple President Mugabe.
No doubt, Kasukuwere sees himself as presidential timber. He obsesses enough about the presidency, is sufficiently zealous about politics, and knows Zimbabwe's political system better than any of the young Turks. But how to get there is the key question.
Barack Obama can write, connects naturally with the media and public, and is capable of electrifying speech performances, not to mention the fact that he has had an incredibly innovative and able campaign team around him. Kasukuwere clearly does not possess such qualities, but he is convinced that his formula is suited to Zimbabwe's precarious political conditions.
Kasukuwere plans to consolidate his position within the party by forging a consensus with young and aspirational politicians, enlisting the backing of "˜progressive' older generation politicians such as Jonathan Moyo and taming state security and military forces.
The minister also realises that with ZANU-PF's core electoral base, the rural electorate, dwindling and the urban electoral market increasing, future electoral chances favour the opposition. Astutely, he has showed a great deal of interest in devising strategies that can attract the urban classes and young people.
What could possibly go wrong?
The most obvious obstacle to Kasukuwere's ambition is vice president Mnangagwa. In public, Kasukuwere has avoided an open tussle with him. Instead, he has opted to present himself as an indispensable partner: a Robin to Mnangagwa's Batman.
Mnangagwa currently seems content with having a compliant cadre. As political commissar to Mnangagwa, Kasukuwere can be a useful tool for the shaking and cleaning up of the party. If anything goes wrong in the party, the position of the political commissar provides a convenient scapegoat. This will give the vice president the pretext through his allies to hunt him down when convenient.
No less able a politician, Kasukuwere is pretending to be oblivious to his senior's political machinations. Thus, in public the relationship between the two men seems to be quite peaceful. But, in reality they are fighting bitterly.
Mnangagwa has many options that he can deploy to derail Kasukuwere's ambitions. He can use state structures that he controls through his position as vice president and also his extensive political powerbase. The vice president's powerbase is made up of powerful elements within the security services, veterans of the liberation war of the 1970s, powerful pro-ZANU-PF businessmen, retired ZANU-PF politicians who have served in government since the 1980s and also powerful bureaucrats such as permanent secretaries and CEOs of parastatals (directly appointed by the presidency.)
On the other hand, apart from dispensable political positions, almost all appointed, claims of a youth support base, and a loose assemblage of Young Turks, Kasukuwere has no powerbase. His ambitions will immediately collapse if the vice president decides to aggressively move against him.
Alternatively, Mnangagwa can choose to be patient and wait until that inevitable moment; succeeding Mugabe. He can then use the newly-assumed ZANU-PF party and nation's presidency – no matter how brief it is – to further consolidate his position by dismissing potential rivals, including Kasukuwere, from party and government positions.
In the unlikely event that Kasukuwere outmanoeuvres the vice president and survives the shark infested ZANU-PF pond to land the party presidency, this would not be enough to propel Kasukuwere to State House. One of the most visible threats to Kasukuwere is his public image.
Public opinion makes grim reading for his presidential ambitions. Kasukuwere will struggle to make a dent amongst the 17% of the electorate in the Matabeleland and Midlands regions. To voters in the south of the country, anyone who has security background is beyond the pale.
To make matters worse, he cannot rely on the rural vote, which is not only dwindling as result of natural deaths and migration to towns and cities, but identifies with the older generation's politics (embodied by Mugabe.) Young politicians are viewed with suspicion.
Kasukuwere is also his own worst enemy. Burdened by years of corruption allegations, he did not help his case when he built a multi-million dollar 38 room mansion in a country with a GDP of US$10 billion, where 80% of the voters survive on less than US$2 a day.
In Zimbabwean politics, the 11th commandment for anyone aspiring to the highest office is: "Though shall have friends in the security sector." On this front, he is also trailing the vice president. Kasukuwere understands precisely the danger of running for a powerful position without the blessings of the security services. He will have to pry loose some of the security sector's cephalopod arms already wrapped around the vice president.
Patience is the key
Despite his flaws, the youthful minister is a talented politician, but his time is not now. It may, however, come. If Kasukuwere attempts to cross the path of ZANU-PF's number two he will play hapless witness to his own political destruction.
Mnangagwa stands to inherit the political apparatus that President Mugabe built and has used to survive since 1980. Moreover, the vice president is not only a shrewd but also a steely political strategist who is prepared to go to great lengths to land the job that he considers his. The events leading to former vice president Mujuru's removal and the 2004 Tsholotsho declaration should act as a preview and a warning of the furious scorched earth political tactics that Mnangagwa will resort to if challenged.
Kasukuwere needs to assemble a coterie of powerful and able allies in and outside the party, work at attracting youths and urban voters who will soon constitute an electoral majority and attempt to transform voters' perceptions of him as a cynical operative and thug.
In the unlikely event of him representing ZANU-PF in the 2018 presidential elections, Kasukuwere currently risks delivering a ZANU-PF landslide defeat which even the most sophisticated state apparatus could not rescue.
Simukai Tinhu is a Zimbabwean political analyst. @STinhu