#SaloneDecides: Will new parties end Sierra Leone's two-party dominance?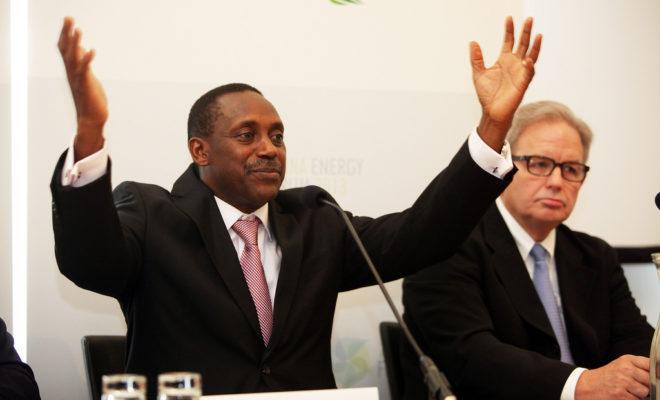 Sierra Leone's elections have typically been a contest between the APC and SLPP. But now there are new challengers in the running.
On 7 March, Sierra Leone heads to the polls as President Ernest Bai Koroma's constitutional two terms come to an end. Historically, the ruling All People's Congress (APC) and main opposition Sierra Leone People's Party (SLPP) have dominated the country's political landscape, but some new parties will be seeking to challenge this.
The National Grand Coalition (NGC) and Coalition for Change (C4C) are unlikely to gain enough votes to form a government, but their roots and strategies are windows into the state of the political party system and democracy in Sierra Leone.
Challenges to APC and SLPP dominance
Since independence in 1961, the SLPP and APC have taken turns to govern Sierra Leone under civilian rule. In the three elections following the end of the 11-year civil war in 2002, these two parties have dominated parliament, drawing on relatively stable support bases. The APC's stronghold is in the North, the SLPP's in the South-East, with the capital Freetown and mining district of Kono less predictable.
In the last elections in 2012, the APC won 70 of the 112 seats that were directly elected, while the SLPP won the remaining 42. A further 12 seats – rising to 14 in 2018 – were set aside for Paramount Chief representation.
In 2018, new political parties hope to unsettle that two-party monopoly. Both the NGC, led by former UNIDO head Kandeh Yumkella, and C4C, established by former vice-president Sam Sumana, have been vocal critics of the APC and SLPP. Both new parties have a strong social media presence and enjoy support amongst the diaspora (who cannot vote) and the urban elite.
The ways these parties were formed are indicative of current state of the two historical grandees of Sierra Leone's politics. The NGC emerged out of long-standing disputes within the SLPP. Yumkella had previously declared his intention to stand to be that party's flag-bearer for these upcoming elections, but ended up forming his own party in September 2017.
Yumkella, and the former SLPP stalwarts that joined him, were frustrated at the leadership of Julius Maada Bio, who lost the 2012 elections. After those polls, Bio refused to step down despite criticism within the party. He preferred instead to listen to his support base which called for his leadership pa-o-pa ("by any means necessary") and will be the SLPP candidate again in 2018.
The C4C originated from similar contestations within the APC. The new opposition group was founded by Sam Sumana, who was controversially sacked as vice-president in 2015. He challenged this move at the regional ECOWAS court, claiming his dismissal was unconstitutional and did not follow party procedures.
Sumana's dismissal was an example of increasing centralisation of power within the APC. This trend was clear again at the ruling party's convention in October 2017. President Koroma gave a speech asserting his power as party chairman, head of state, and commander in chief before unilaterally selecting then Foreign Minister Samura Kamara as the APC's presidential candidate. In APC strongholds of Port Loko and Kambia, supporters who had been hoping for a local candidate were disappointed. Party representatives had to persuade them not to withdraw their support.
These dynamics point to the growing personalisation of politics in Sierra Leone. In the APC and SLPP, existing leaders have imposed their will on the party apparatus. Meanwhile, the emergent NGC and C4C essentially formed around individual personas.
The issues
The current challenge to the political status quo, however, goes beyond just personality feuds. Sierra Leone's first ever televised presidential debate – in which six candidates faced off on 15 February – demonstrated that credible alternatives, alongside a strengthened civil society and independent media, could lead towards more accountability.
Across the country, the key issues confronting citizens include lack of access to water and electricity, unemployment, vulnerability to natural disasters, and significant increases in costs of living over the last five years. The leading parties do not offer radically different visions for tackling these issues, yet in the debate all contenders had to defend their track records and substantiate their promises.
Opposition candidates challenged the APC's mismanagement of the Ebola crisis and recent economic policies, including a new controversial toll road linking the capital and Northern provinces. The ruling party's candidate, Kamara, responded by emphasising a decade of experience in power. He also pointed to infrastructural development despite the effects of the Ebola crisis, which, he argued, was beyond the government's control.
Change versus continuity has been a key theme of the election campaign; the debate at least gave citizens a chance to hear more of what that might mean.
A new parliament
The C4C and NGC will have candidates contesting almost all Sierra Leone's 132 constituencies. Should they succeed in emulating the 2007 performance of the People's Movement for Democratic Change (PMDC), which won 10 seats, they will be in a position to influence the country's political discourse over the next five years.
Sierra Leone would benefit from more robust debates and a greater plurality of voices in parliament. In the past five years, MPs have occasionally stood up to pressure from the executive; a notable recent example was its rejection of a provision to change the winning threshold of the presidential election from 55% to 50%. However, parliament has also been notably inactive on many fronts. For example, MPs failed to investigate the auditor general's reports into corruption during the Ebola outbreak or to set up a public inquiry to look into the causes of the 2017 mudslide in Freetown.
This has increasingly led observers and voters alike to question their politicians' ability to scrutinise the executive. According to Andrew Lavali, executive director of the Institute for Governance Reform in Sierra Leone, we could see up to 80% turnover in MPs, as many incumbents have been replaced by their parties due to their poor parliamentary performance.
This turnover, he believes, is largely a cause for optimism. "Better informed citizens are putting pressure on MPs across the political spectrum to deliver greater accountability," he says. However, he also notes that while there are likely to be more young people in the next parliament, there are also likely to be fewer women.
A third way?
If the NGC and C4C attain a credible parliamentary presence, they will be wise to learn from the previous mistakes of others. In 2007, PMDC leader Charles Margai's performance in the first-round gave him the opportunity to act as a kingmaker in the second. He decided to support Koroma, but while this move was rewarded in the short-term, his party went on to lose all of its seats in 2012.
Should a similar scenario unfold in 2018 – and a run-off between the APC and SLPP is likely – parties such as the NGC and C4C will have a disproportionate say in the outcome.
They will be faced with a choice. They can back the party from which they emerged, a strategy that could secure short-term gains but discredit them later, or they can support neither candidate and instead focus on building a "third way", as the NGC has been promising throughout this campaign.