Insiders Insight: Two steps back, one (possible) forward for peace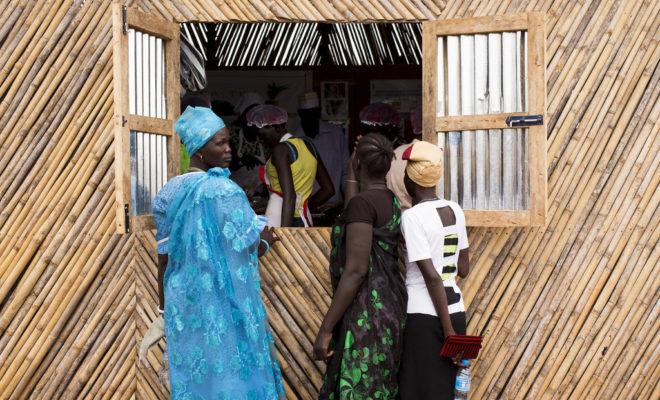 If you haven't subscribed to the Insiders Newsletter, you're missing out on the juiciest insights from our top journalists and analysts. To subscribe, click HERE. It only takes as moment.
Below is a list of the sections that you're missing out on, but below that there's a preview section to whet your appetite.
---
The follow-up: Ethiopia's wokeness
What we are talking about: A mysterious rebellion in the Comoros
Hear this Word! Nigeria's national hero
ELECTION WATCH: Keep up to date with all Africa's elections
Tweet of the week: You really shouldn't shoot peaceful protesters
Chart of the week: First comes the stomach
End matter: What else you should be reading
---
A bad week for peace talks
It was two steps backward and one possible step forward this week for in sub-Saharan Africa.
There was bad news out of Arusha, Tanzania, where Burundi's government refused to take part in a final round of peace negotiations scheduled to start last week. The country has been ensnared in a political crisis that began in 2015 after President Pierre Nkurunziza announced he was running for re-election despite opposition complaints that it was in violation of the constitution. An attempted coup in the run-up to the vote spurred a brutal crackdown on perceived opponents by Nkurunziza's government, causing mass displacement.
The Burundian government opted out of the talks because officials said there was no guarantee the discussions would be limited to the 2020 elections and over confusion about who was participating. They offered to postpone the talks, which have already suffered repeated delays.
Violence in Burundi continues. A UN Commission of Inquiry released a report last month documenting cases of summary execution, enforced disappearance, arbitrary arrest and detention, torture, sexual violence and violations of civil liberties. The Burundian ambassador to the UN responded with verbal attacks against the Commission.
Peace talks in Mozambique are also faltering. The dispute there is also ostensibly election-related. Renamo, the opposition, accused the Frelimo government of stealing several recent local elections and put long-term negotiations on hold.
The situation had appeared to be on the mend following violence that broke out in 2013. Renamo fighters were being disarmed and integrated into the armed services. That Renamo was participating in municipal elections for the first time in ten years was also taken as a good sign. Now observers are worried this could push the talks dangerously off track.
But there was some hopeful news out of South Sudan, of all places. There have been concerns that a peace deal there, which was meant to bring an end to nearly five years of fighting, was faltering. Deadlines have passed without key steps being implemented and a ceasefire agreement has been violated repeatedly. But there is one good sign: Former Vice President Riek Machar said he would return for peace celebrations in the capital Juba this week.
The last time he was there, it ended with him fleeing the country as an earlier agreement collapsed. His willingness to try again, at least according to reports out of neighbouring Sudan, signalled that the various sides to South Sudan's conflict are giving the latest deal a chance.
Don't get your hopes too high, though. The latest news out of Machar's camp is that he's still undecided.
Compiled by @_andrew_green
This week's editorial team: @PeterDoerrie, @_andrew_green, @jamesjwan
---
To get the full newsletter every week, subscribe now: SUBSCRIBE NOW