Insiders Insight: The police killing and cover-up in Uganda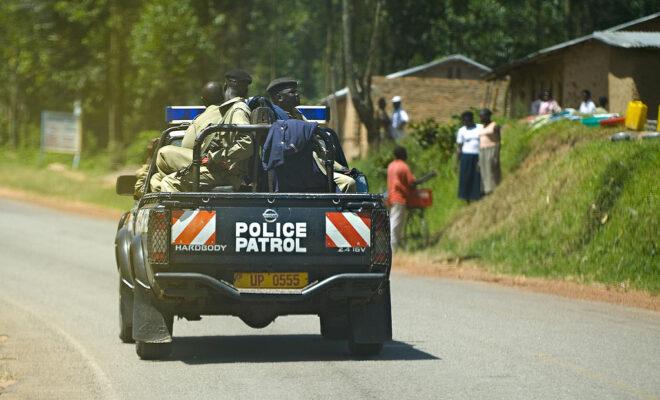 African Arguments is and always will be freely-accessible to everyone.
But we also have a separate spin-off product called the Africa Insiders Newsletter. It consists of weekly emails with additional snappy insights on topics such as elections, conflict, health and more. It's for those who want a bit extra and comes with a small subscription fee: $10/month ($15 if you want to be a generous "Patron") or $100/year ($150 for Patrons). If you're a student or have otherwise limited income, you can get a subscription for as little as 2/month or $20/year.
Click here to SUBSCRIBE.
---
Table of contents:
The follow-up

Cyclone Idai, the aftermath

Ebola outbreak challenges come into focus

Mali massacre

Algeria's macabre constitutional crisis

What everyone is talking about/Conflict Focus

Murder by police in Uganda

Health Corner

The global gag rule gets tighter

Report of the Week
What else?
---
Free segment: What everyone is talking about
Murder by police in Uganda
The essentials: The Ugandan police have admitted that their officers murdered an innocent man after he was falsely accused by a state minister of trailing her on his motorcycle. The man, who was reportedly on his way to visit his children at school, was handcuffed at the time he was shot and killed by police officers.
The background: Disturbing enough on its face, the situation speaks to the growing impunity with which people in power and security forces operate in the East African country.
State Minister for Information and Communications Technology Idah Nantaba, who was travelling in central Uganda, became concerned that a motorcyclist was following her. After twice giving chase, she and her bodyguard reported the man to a local police precinct. Officers then pursued and arrested 40-year-old Ronald Ssebulime. After he had been handcuffed, an officer shot him twice in the chest.
The officials involved in the murder initially tried to cover up what they had done and police put out a statement that an assassination attempt on Nantaba had been thwarted. Under intense public pressure, they reversed that statement, acknowledged the cover up attempt and arrested the officers. Nantaba, meanwhile, has used her position to shield herself from answering any queries and continues to insist that Ssebulime was guilty of something.
The bad: The wanton shooting of a handcuffed man underscores the disregard for basic rights. And now that efforts at justice are underway, Nantaba's refusal to assist — allegedly at the order of President Yoweri Museveni — speaks to the growing divide between the powerful and the powerless in Uganda.
The good: In this instance, civic outrage was able to force the police to acknowledge the cover up. And mounting anger may be enough to actually force the system to deliver some justice.
The future: But at what cost? A man was essentially murdered in cold blood in broad daylight and, even then, officials believed at first they could get away with a cover up. Will growing civic anger force a reckoning?
Discuss with @_andrew_green on Twitter
The Africa Insiders' Newsletter is a collaboration between AfricanArguments.org and @PeterDoerrie, with contributions from @_andrew_green and assistance from Stella Nantongo. Part of the subscription revenue is funding in-depth and freely accessible reporting and analysis on African Arguments.