Insiders Insight: DRC Ebola crisis grows amid widespread mistrust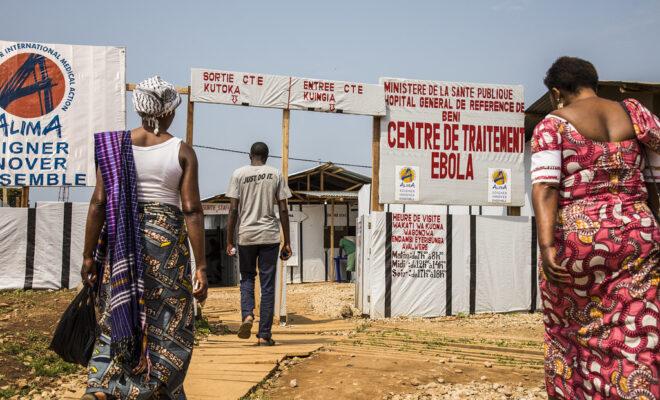 African Arguments is and always will be freely-accessible to everyone.
But we also have a separate spin-off product called the Africa Insiders Newsletter. It consists of weekly emails with additional snappy insights on topics such as elections, conflict, health and more. It's for those who want a bit extra and comes with a small subscription fee:
Regular: $10/month or $100/year
Patron: $15/month or $150/year. The extra 50% goes straight to funding African Arguments.
Student/limited income: $2/month or $20/year.
The profits from the newsletter go into funding African Arguments' free content.
Click here to SUBSCRIBE.
---
Table of contents:
The follow-up

Sudan's junta cracks down

What everyone is talking about

Ebola crisis continues to escalate

Health Corner
Report of the week

Africa's forgotten corner

What else?

If you have time, read these!
Click here to SUBSCRIBE.
---
Free segment: What everyone is talking about
Eastern DRC Ebola crisis continues to escalate as people turn on health workers
The essentials: The nightmare scenario appears to be approaching in eastern Congo, where violence and community distrust continue to hinder the response to an Ebola outbreak that is now nearly one year old. Health officials are beginning to hint that they are running out of solutions and the outbreak may go on indefinitely. Nearly 2,000 people have been infected and more than 1,300 have died.
The background: New analysis out from Congolese and international health officials traces the growing intractability of the situation to the rise in violent attacks that began in February 2019. But at the root of these attacks, aid agencies and local experts argue, is a feeling of disenfranchisement by the population. Understanding of how Ebola is spread remains low and the response appears not to have done enough to sensitise people to best practices for treatment and prevention.
An angry mob killed a health worker at the end of May, raising the number of health workers killed or injured to 85 and the number of attacks on health facilities to 42. At the same time, communities appear to no longer be reporting potential patients to responders, choosing to care for them at home. This significantly raises the risk of spreading the disease.
This is all taking place against a backdrop of persistent violence and instability. Congolese security forces killed 26 militants thought to be affiliated with the Islamic State last week in the area of the outbreak.
The good: There was a slight drop in new infections last week, the WHO has reported in its latest update.
The bad: It is now probably only a matter of time until the outbreak spreads to neighbouring countries, if it hasn't already. Officials are being vigilant, but they also appear to be running out of ideas on what to do. There are growing calls for the government to draw down violence in the region, but an immediate solution to long-standing instability is unlikely. And health officials appear increasingly desperate.
The future: In the worst-case scenario, the future could be an eastern Congo where Ebola is simply endemic.
Discuss with @_andrew_green on Twitter
Click here to SUBSCRIBE.
The Africa Insiders' Newsletter is a collaboration between AfricanArguments.org and @PeterDoerrie, with contributions from @_andrew_green, @shollytupe, and assistance from Stella Nantongo. Part of the subscription revenue is funding in-depth and freely accessible reporting and analysis on African Arguments.