Insiders Insight: Unrepentant Jacob Zuma claims he's victim of a plot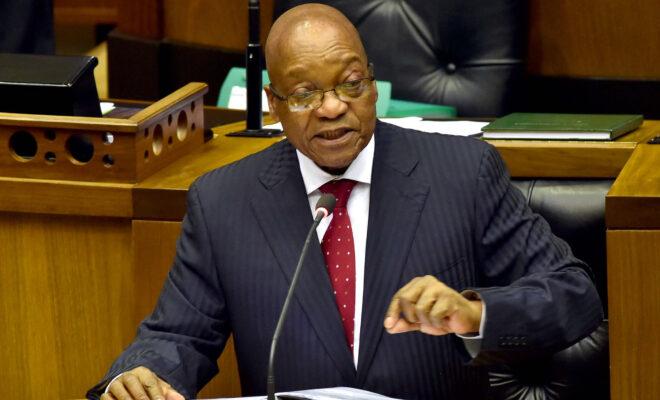 African Arguments is and always will be freely-accessible to everyone.
But we also have a separate spin-off product called the Africa Insiders Newsletter. It consists of weekly emails with additional snappy insights on topics such as elections, conflict, health and more. It's for those who want a bit extra and comes with a small subscription fee:
Regular: $10/month or $100/year
Patron: $15/month or $150/year. The extra 50% goes straight to funding African Arguments.
Student/limited income: $2/month or $20/year.
The profits from the newsletter go into funding African Arguments' free content.
Click here to SUBSCRIBE.
---
Table of contents:
What everyone is talking about

Zuma gives his view on state capture

What we are talking about

Egypt reintroduces itself to the world

Continental Health Corner
Hear this word
State of the earth
What else?

If you have time, read these!
Click here to SUBSCRIBE.
---
Free segment: What everyone is talking about
Zuma gives his view on state capture
The essentials: Former South African President Jacob Zuma had his first day as a witness in front of the Commission of Inquiry into State Capture, a vast corruption and improper influence scandal revolving around the wealthy Gupta family that triggered Zuma's resignation in 2016. Zuma used his appearance to denounce any accusations against him as a plot to bring his downfall.
The context: The Gupta family immigrated from India to South Africa, which has a substantial population with Indian heritage, in the 1990s and established several business interests in media, mining and computers. Members of the family and Zuma first met in 2003, kicking off an intensive business, political and personal relationship. One of Zuma's wives and at least two of his children were employed by companies owned by the Guptas.
Following Zuma's rise to the presidency in 2009, the Guptas allegedly conspired with Zuma and other figures to get government contracts awarded to their businesses, receive favours and influence government appointments. While some aspects of this system which now is generally referred to as "State Capture" were discussed since at least 2013, scrutiny intensified after the sudden December 2015 firing of finance minister Nhlanhla Nene and his replacement with a largely unknown member of parliament, which sent South Africa's currency into a tailspin.
It emerged that members of the Gupta family, not Zuma, had offered the finance minister job weeks before Nene's firing to potential candidates, combined with the demand to further the family's financial interests. In the wake of these revelations, other members of government began to come forward and recount similar conversations and demands, putting the Guptas at the heart of a massive scandal and Zuma solidly at their side.
The scandal ultimately led to Zuma's resignation, while the Guptas departed South Africa. The Commission of Inquiry, which was installed on the recommendation of South Africa's Public Protector in January 2018, has heard dozens of witnesses. Zuma, while not legally required, has followed an invitation by the Commission and is expected to give testimony for several days.
In his first statement, Zuma was combative and aggressive, labelling accusations against him as a plot, hatched since the 1990s by domestic and foreign intelligence services to bring him down. He did not provide any evidence for this plot, though, while also not addressing any of the allegations made against him.
The good: The existence of the Commission is testament in itself of the country's democratic credentials and its capacity to investigate even the most massive scandals in an impartial and thorough manner.
The bad: Evidence given to the Commission, as well as presented in the prior report of the Public Protector is shocking and paints the picture of state institutions riddled with systemic corruption. It is unlikely that the Commission will be able to cleanly remove this tumour from South Africa's democracy. Zuma's first day in the stand reflects this, as he is clearly unrepentant and intransigent.
The future: Zuma, while authoritarian, bossy and aloof, will without a doubt provide good entertainment in the coming days. While the Commission itself is not treating him as the accused, the results of the inquiry might spell further legal trouble for him and his cronies. Zuma has dodged accountability for various well documented corruption affairs for decades now. But his star seems to be on the wane and his blustering testimony is unlikely to fool anyone.
Discuss with @PeterDoerrie on Twitter
Click here to SUBSCRIBE.
The Africa Insiders' Newsletter is a collaboration between AfricanArguments.org and @PeterDoerrie, with contributions from @_andrew_green, @shollytupe, and assistance from Stella Nantongo. Part of the subscription revenue is funding in-depth and freely accessible reporting and analysis on African Arguments.