The best books by African writers in 2019 so far…
From evocative prose to moving memoirs and hilarious satire, we bring you some of Africa's best reads from the first half of 2019: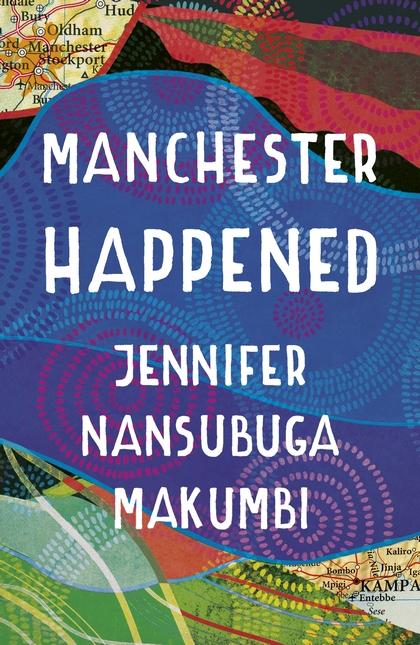 Manchester Happened – by Jennifer Nansubuga Makumbi
Upon finishing Jennifer Nansubuga Makumbi's debut novel Kintu, many a reader sat in impatience waiting for news of her next book. Finally, it has arrived and once more, the UK-based Ugandan writer has delivered a masterpiece. This collection of short stories will resonate with those that have left home to seek opportunities abroad, dealt with UK immigration, left behind sunny climes for dark and cold mornings, grappled with the realities of racism. Above all, it will resonate with those who know intimately that the space between "here and back home" is more than just distance.
As Makumbi writes at one point: "Inside we were dying, I threw away all that Uganda had taught me social and culturally and allowed Britain to realign me."
The Blessed Girl – by Angela Makholwa 
Meet 24-year-old Bontle Towe, of exceptional beauty, luscious lips (her own words), two businesses, a penthouse in Johannesburg, a convertible, designer items and a "PhD in Mencology". In this fast-paced book, Angela Makholwa explores the concept of sugar daddies or "Blessers". There are many laugh-out-loud moments as Bontle juggles her three sugar daddies alongside her "do-gooder" ex-husband while living the high life. Yet delve deeper and we see she is a troubled character. This is where Makholwa triumphs, for what seems like a fun and frothy read on the surface unveils the sinister realities that are part of the "Blesser" phenomenon. 
Thirteen Months of Sunrise – by Rania Mamoun
In this selection of ten short stories, Rania Mamoun powerfully captures landscapes, feelings, touch, taste and even facial expressions; a range of voices and writing styles that centre her Sudanese people. Although her work has been translated from Arabic to English, you get the sense that no emotion or feeling has been lost. Such is the power of her work. The book's hallmark is its evocative dialogue: "He found in me someone who understood him, and I found in him a window into Ethiopia, and oh how I loved it. The Blue Nile, which passes through Khartoum, originates at Lake Tana in Ethiopia. That's what makes our bond so strong, I thought: we were nursed from the same source." As the world witnesses the people of Sudan create history, this is a timely read. 
House of Stone – by Novuyo Rosa Tshuma
Some of the best writers of our time have hailed from Zimbabwe. Novuyo Rosa Tshuma is another name to add to that list. She has written the story of Zimbabwe, its traumatic past mirroring that of the strange yet fascinating narrator Zamani. Zamani conceived during the Gukurahundi massacres in the 1980s. He fills the space left by the missing son of his landlords and, in so doing, unearths their personal histories. Through these stories the reader is given an insight into Zimbabwe's past and how things have come to be today. This is a harrowing book. It reminds us of the writer's role in ensuring history is not erased. 
My Sister the Serial Killer – by Onyinkan Braithwaite 
The first line of this hugely entertaining book will have you hooked: "Ayoola is beautiful, carefree and exciting, she also has this tendency to… murder her boyfriends." This is not a crime novel, neither is it a mystery. The real story which forms its centre is the relationship between sisters and the wider family. Set in Lagos, this is a dark, compelling and humorous must-read.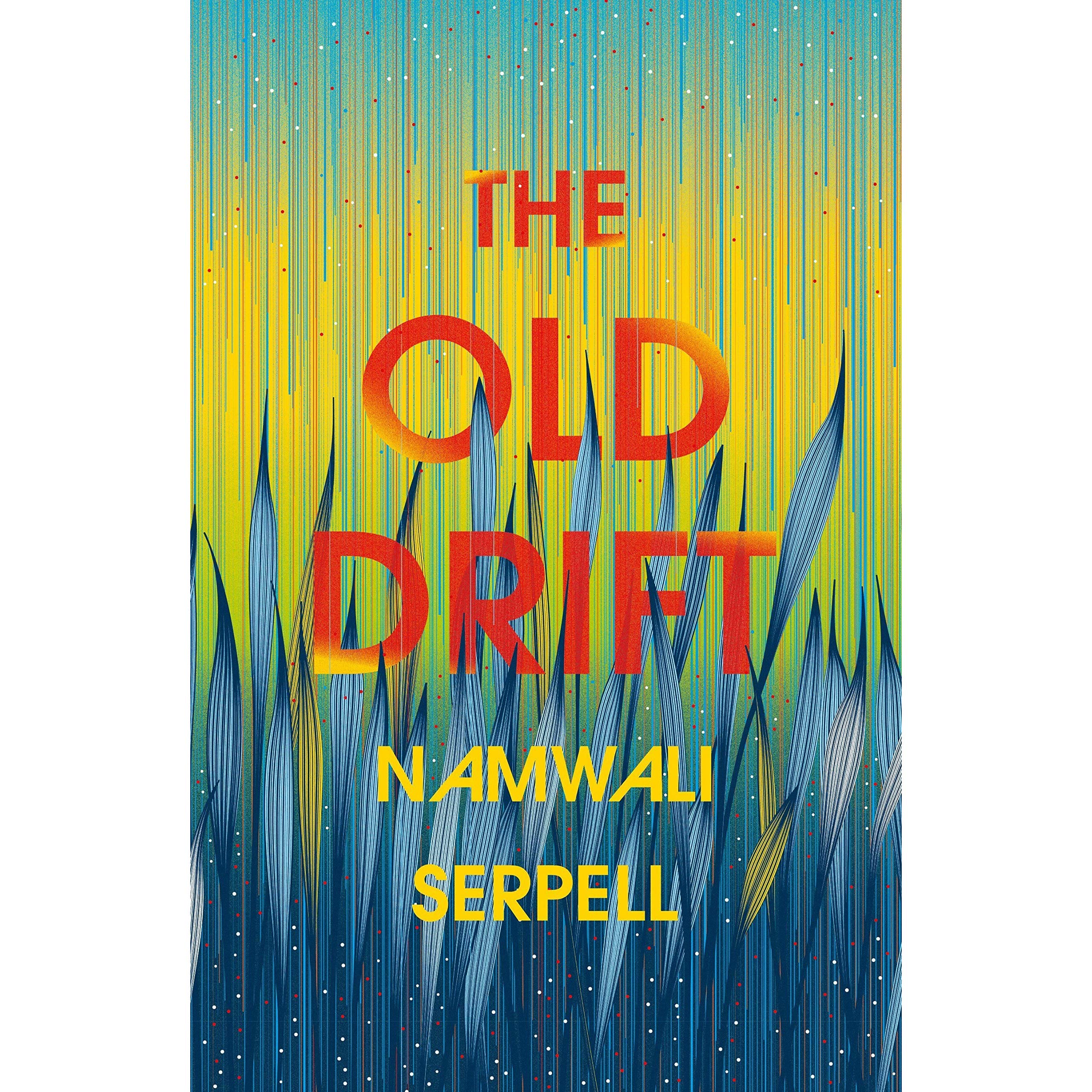 The Old Drift – by Namwali Serpell
To describe The Old Drift by Zambia-born writer Namawali Serpell would require an article in itself. So vast is this epic masterpiece that it is impossible to do it justice in just a few words. It brings together history, drama, fantasy and folklore spanning time, locations and generations. The book begins with the buzz of mosquitoes and then the words: "This is the story of a nation – not a kingdom or a people – so it begins, of course, with a white man." Starting in pre-colonial Zambia and ending in an imagined, somewhat dystopian future, The Old Drift tells the story of three families while simultaneously unearthing decades of exploitation which began with colonialism and has continued ever since. Very rarely do novels like this come around. Over 560 pages of pure pleasure. 
Transparent City – by Ondjaki 
One of the few Angolan novels to be translated into English, Transparent City is set in an apartment block in Luanda, home to an array of characters, all navigating the realities of being part of Angola's "underclass". Central to the story is one man's search for his son. As he wanders in the hope of locating him, he also grapples with how much his beloved Luanda has changed. 
The Dragonfly Sea – by Yvonne Adhiambo Owuor
Yvonne Adhiambo Owuor's debut novel Dust took the literary world by storm. Now her second promises same. In this book, Owuor explores the history of China-Africa relations which developed through voyages to lands around the Indian Ocean. Munira and her daughter Ayanna live on Pate, an island off the coast of Kenya. Ayanna is a free spirit, elements of her almost celestial, particularly when she finds herself at one with the sea. This is as much a story about Ayanna's journey as it is about the challenges facing the world today. Anyone familiar with Kenya will appreciate the references made to the "War on Terror" and the impact it has on certain communities. Threaded throughout the book are multiple languages, a mix of cultures, characters of great depth and themes ranging from the spiritual to the political and beyond.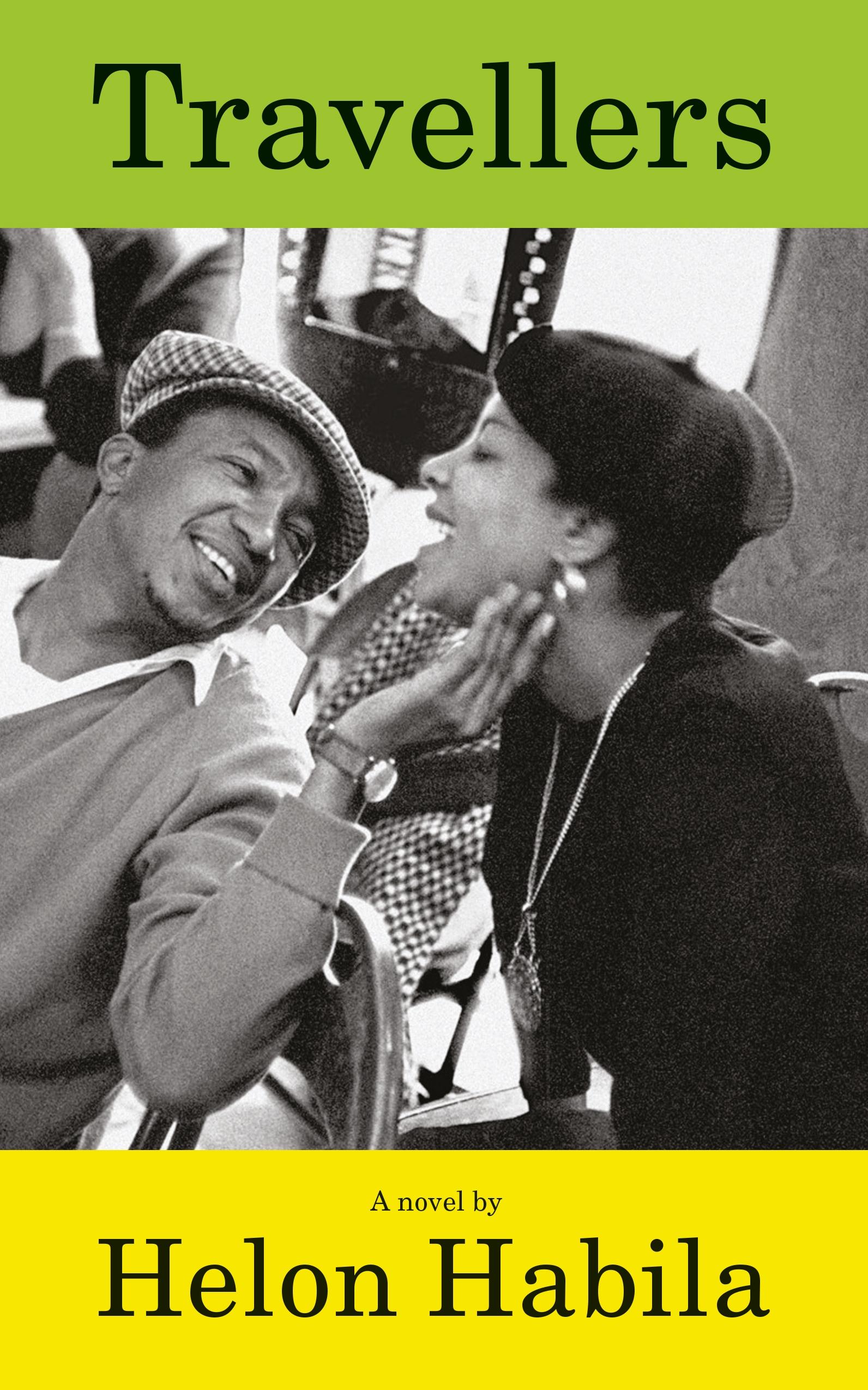 Travellers – by Helon Habila 
Barely a day goes by without headlines and media reports about refugees and the "migrant crisis". Much of the coverage has dehumanised the people given these labels. They are a problem to be solved, or simply a statistic. Thus award-winning writer Helon Habila's latest novel is pertinent right now. His nameless Nigerian narrator has moved to Berlin with his American wife. This was to be a "break from our breaking-apart life". In Berlin, his path crosses with fellow Africans: Mark, a film student from Malawi; Karim, the man on the train, who had no choice but to leave Somalia in order to save his daughter from being forced into marriage; Manu, a Libyan surgeon, waiting for his wife and daughter to arrive, hoping they haven't been lost in the perilous journey across the sea. In Travellers, Helon Habila has outdone himself, giving his characters the dignity which the media often fails to.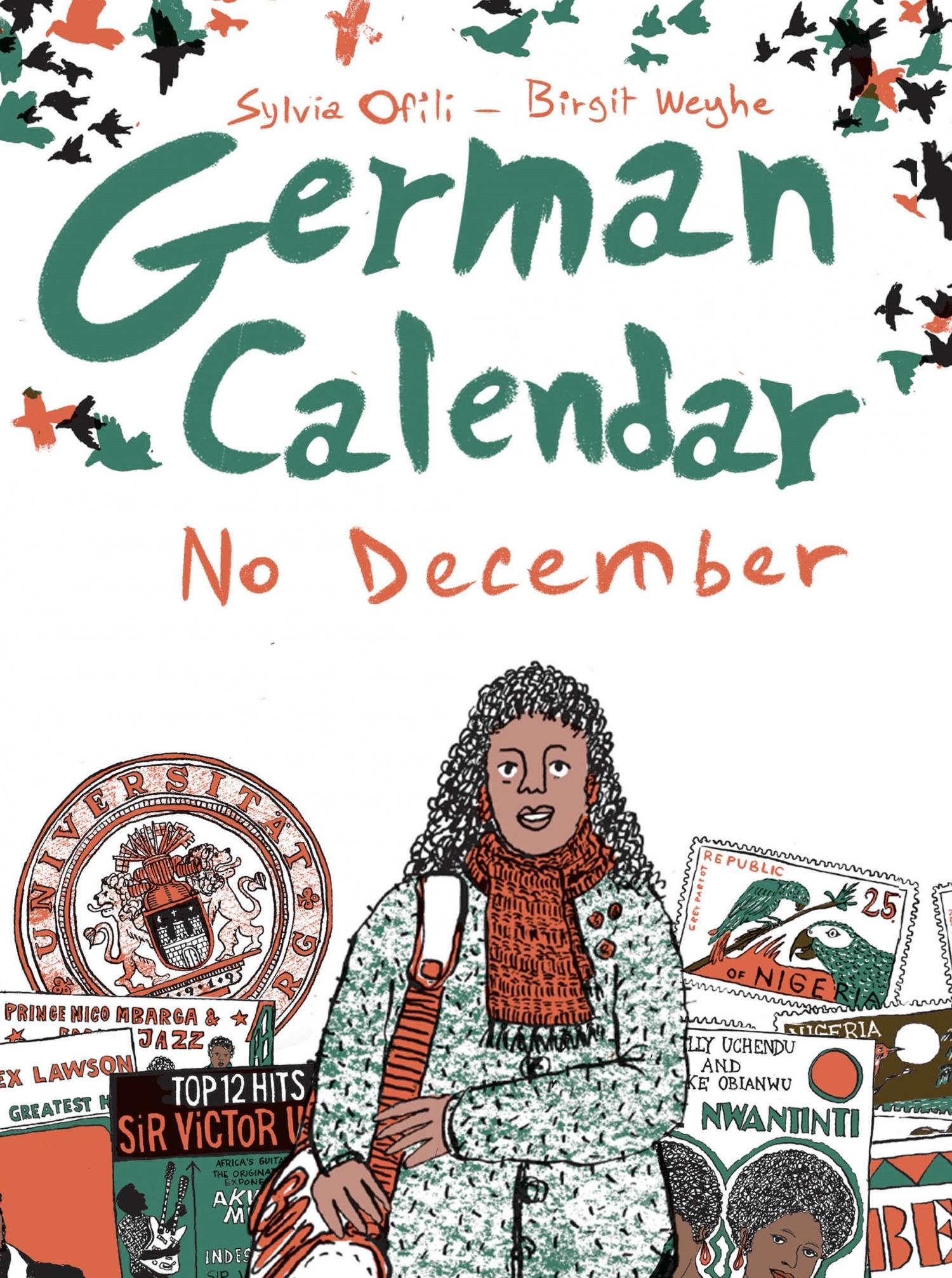 German Calendar, No December – by Sylvia Ofili
This coming-of-age tale charts the journey of Olivia, a ten-year old German-Nigerian. She moves from the town of Warri to boarding school in Lagos to university in Germany. Along the way, she grapples with race, identity and the continuous search for belonging. With illustrations by Birgit Wehye, this is a delightful book, leaving one eager to know if there will be more of the same. 
Be(com)ing Nigerian – by Elnathan John
Anyone familiar with Elnathan John's work will know he is the king of satire. If you were expecting an entertaining, provocative and engrossing read, then you are in for a treat. Be(com)ing Nigerian provides an insight into the realities of life in Nigerian politics, religion, civil society, diaspora, the media. No one is spared when it comes to John's cheeky digs.
A Strangers Pose – by Emmanuel Iduma
A travelogue, a journey, a memoir, a piece of art. Conversations with strangers, images taken by some of the greatest photographers on the continent and elegant lyricism all form part of this beautiful book. Forever in the background are the realities of crossing the borders created by the colonialists and navigating the spaces, cultures and languages which span the continent. This is a travelogue, without the colonial gaze. 
The Wife's Tale – by Aida Edemariam  
Many writers have chosen to tell the stories of their ancestors, both as a way of preserving history and providing readers with a perspective which would otherwise remain unknown. The subject of journalist Aida Edemariam's book is her grandmother Yetemegnu, born in Gondar, Ethiopia in the 1920s. At the age of eight, Yetemegnu is married off to a man 20 years older than her and  thus begins her turbulent journey into womanhood. Alongside her personal trials and tribulations, we see an ever-changing Ethiopia, a country with a fascinating history which still forms part of the state fabric today. Yet it is Yetemegnu's life which remains the firm focus of this book and rightly so. Aida Edemariam has gifted the world a priceless insight into history through her grandmother's eyes. 
New Daughters of Africa – edited by Margaret Busby 
It has been a long time since a book created the kind of buzz and excitement which has surrounded New Daughters of Africa: An International Anthology of Writing by Women of African Descent. 25 years since her revolutionary first anthology, Daughters of Africa, Margaret Busby's latest volume is a collection of stories, essays, speeches, poetry and memoirs by over 200 renowned women writers. Busby has described the array of contributors as "an amazing party guest list". With the likes of Warsan Shire, Nawal El Saadawi, Diane Abbot, Chimamanda Ngozie Adichie and Maaza Mengiste, one can see why. Reserve a special place for this one on your bookshelf, it's a must-have. 
Still to come in 2019…
The rest of 2019 promises even more literary gems. Kenyan writer Billy Kahora's The Cape Cod Bicycle Wars has just hit the shelves. Set during Mussolini's invasion of Ethiopia, The Shadow King by Maaza Mengiste is out in September. Nudibranch, the long awaited collection of short stories by Irenosen Okojie is expected in November. Bassey Ikpi's much awaited collection of essays "I'm Telling the Truth, but I'm Lying'"is expected in August, as is When the Plums are Ripe by Cameroonian author Patrice Nganang and A Particular Kind of Black Man by Tope Folarin.