A German association called for fixes for Africa's problems. It's one of them.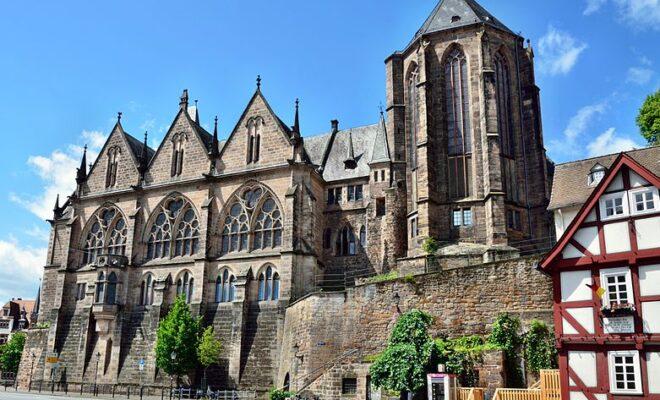 Where is the 'African' in African Studies? Not in the African Studies Association of Germany.
When the African Studies Association Germany (VAD) recently published a call for panels ahead of their upcoming conference – entitled "Africa Challenges" – I felt too embarrassed to circulate it. It reminded me of the question Liberian academic Robtel Neajai Pailey posed in African Arguments when she asked "Where is the 'African' in African Studies?" According to the call for contributions, there seemed to be none in German African Studies. 
Reading VAD's release, I was appalled by the voice that claimed to speak for German African Studies in Germany as a whole. Its portrayal of Africa seems stuck in the previous century. It does not include a single reference to an African thinker (it curiously includes no references at all).
Like VAD's exclusively non-African Executive Board and Board, I too am not African. I am an academic in Germany who has researched issues on the continent with African colleagues. I choose anonymity for this critique because the hierarchies in German academia, and the associated political positions of power that structure it, continue to define the possibilities of an academic career – which I am not unaffected by. 
Africa is a challenge
"Africa is challenging to the rest of the world…it challenges notions of …modernization". So begins VAD's call and the powerful, and undoubtedly negative connotations, it carries throughout. There is "Africa" – a homogeneous "it" – and then there is "the rest of the world" that the author(s) considers themselves part of. 
"Africa also has historically presented and continues to present a challenge to academic practice," it continues. The call continues to set up its intent without specifying how "Africa" is supposed to have challenged academia. This is followed by a set of examples for desired contributions that should ideally explore a variety of these so-called challenges. All are negative, ranging from "educational systems which are failing the masses" to "non-functional" this and that. 
The paragraph ends with a brief note welcoming proposals "that show that Africa is not only a victim of circumstances but comes up with unexpected solutions for its multiple problems". It reiterates that "Africa" is indeed a victim, even if not exclusively, and unquestionably has multiple problems. One has to wonder how many German scholars of German Studies would be interested in attending an exclusively African-organised conference in an African country that focuses on the failures of Germany?
The call ends: "Finally, the conference also asks if and how African studies worldwide have been able to address the fundamental problems African countries face?" This is the neo-colonial tour-de-force. That African countries have fundamental problems seems to be a bottom line. That African Studies are in a position to address them – instead of constructively supporting and emphasising the many ways in which African countries do not need German African Studies scholars – seems essential. 
In an ironic parting moment, and as if suddenly joined by a different voice, the author(s) then add that: "beyond academic debates, Africa often remains represented in false dichotomies." This is immediately followed by one as it refers to a supposedly "widespread popular image of a continent that 'cannot be understood'". What this apparent image consists of, or where it stems from, remains unclear and uncited. Having presented a rare fine example in just how such false dichotomies are reproduced not outside but precisely within academic debates, and by even naming and calling for them, this offers a rather comical ending.
Preferably unheard, deliberately silenced
African Studies in Germany clearly remains a space yet to be decolonised. But why worry about one medium-sized academic organisation's not-so-exemplary practice? Because the homogenising and essentialising ways in which "Africa" is portrayed in the call need interrogation. Not only for the old tropes it draws on, but also for what this carousel of antiquated bias does. 
VAD's call is only one small example of widespread violence through language that affects how Africa is imagined, studied, researched and taught. That this violence exists is nothing new. The VAD call reflects the worldview of the scholars who wrote it: authoritative voices in German African Studies. It exposes an approach not yet transformed from a colonial mindset. 
Should the conference's aim – exploring "the challenging nature of Africa" in past, present and future – not rather be the reverse? The VAD call shows well how it is not "Africa" that "is challenging to the rest of the world". It is rather that the "rest of the world" – or Germany, if you will – is still challenging to Africa. It shows how the perpetuation of binaries pertaining to an outdated world-order fail to accept that the ways people live their lives may follow a different logic. And it shows, too, that African voices within (German) African Studies are still, in Pailey's words, "preferably unheard" and possibly even "deliberately silenced".  
There is still a long way to go to counter the absence of African intellectual agendas in discussions that concern them first. VAD's call shows that without them, institutions and scholars will continue to reinforce and advance "a colonial patriarchal order".
The author requested anonymity.