Best of the 2010s: African films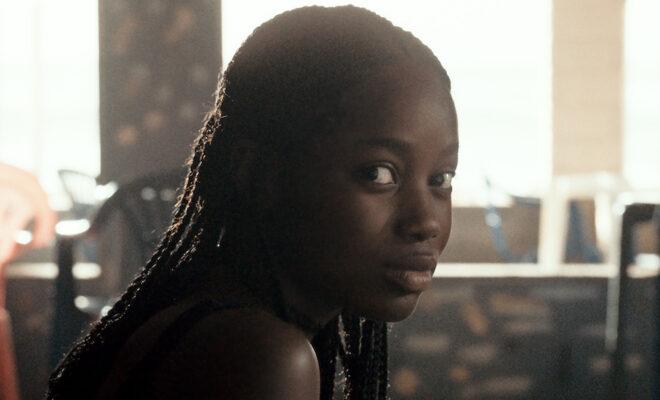 In the past decade, Africa's film industries have shown a plucky ability to play in the big leagues. The rise of streaming platforms has democratised distribution, while filmmakers across the continent have increasingly been welcomed to major film festivals resulting in a wave of international co-productions. 
It is an impossible task to select the best films from an entire decade, but the incredible works below all reflect the quality of African films from the past ten years. These films didn't just make a splash, but had something to say and have showed serious staying power.
---
Atlantics (2019) – Senegal/France/Belgium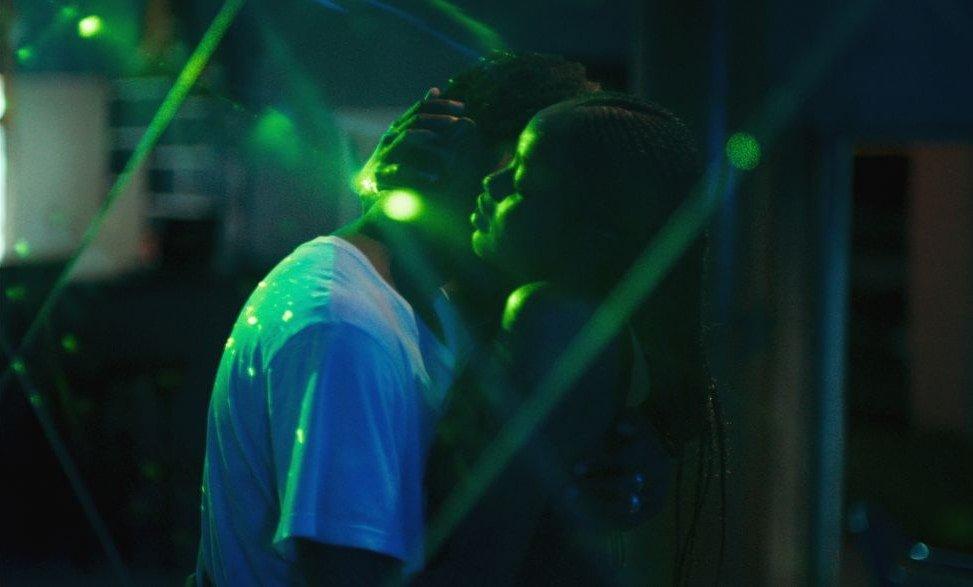 Mati Diop's Atlantics is a film in constant flux, moving from love story to social drama to supernatural mystery within the space of 104 minutes. This shape-shifting keeps the film fresh and allows Diop to upend both genre limitations and the all-too-familiar tropes often found in European-funded African films. To watch Atlantics, the first film directed by a black woman to not only compete but win a major award at Cannes, is to be seduced by Diop's weird yet singularly powerful vision. One that makes a major statement about power, movement and class but never feels didactic.
---
Beats of the Antonov (2014) – Sudan/South Africa
In 2019, Sudan emerged as a major cinematic powerhouse with films like You will Die at Twenty and Talking with Trees scooping up international prizes. Much of this success can be traced back to 2014 when Beats of the Antonov put Sudan on the filmmaking map. Directed by Hajooj Kuka, the documentary is an upbeat chronicle of the conflict in the Blue Nile and Nuba Mountains regions. But this isn't a typical war film. Its focus is on the role music plays in helping the affected communities sustain themselves in the face of conflict.
---
The Burial of Kojo (2018) – Ghana / US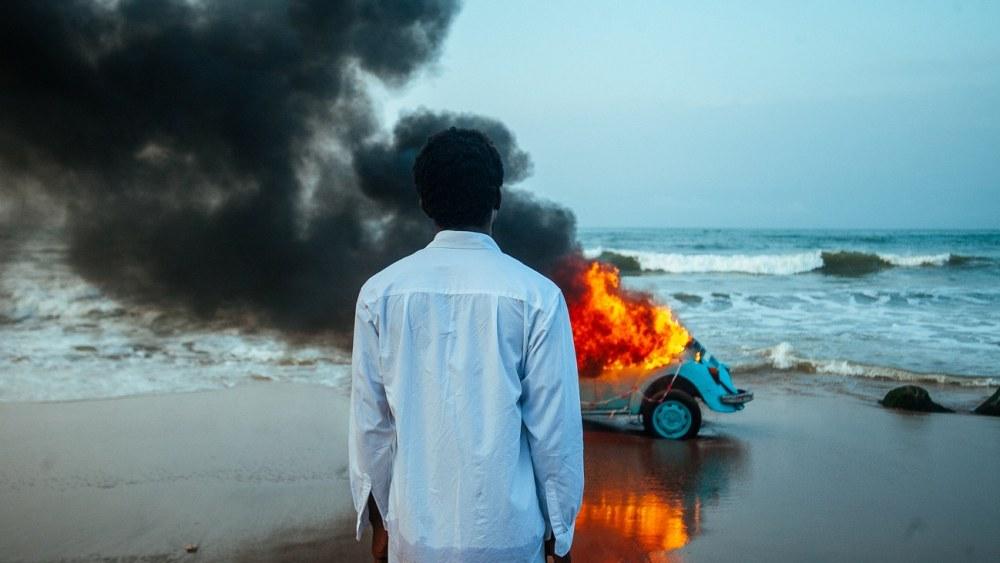 A quiet masterpiece, Samuel "Blitz" Bazawule's stunning feature length debut is a work of singular vision, drenched with magical realism and powerful lyricism. Set in Ghana, The Burial of Kojo is a feast for the senses inspired by the oral tradition of African storytelling. Every frame is transcendent, exquisitely adorned and tells its own aching story. The central drama is a family saga involving a daughter and the father who can do no wrong in her eyes. Its haunting score widens its concerns to ruminate on themes of guilt, loss and relatable traumas that come with existing in post-colonial Africa.
---
Confusion Na Wa (2013) – Nigeria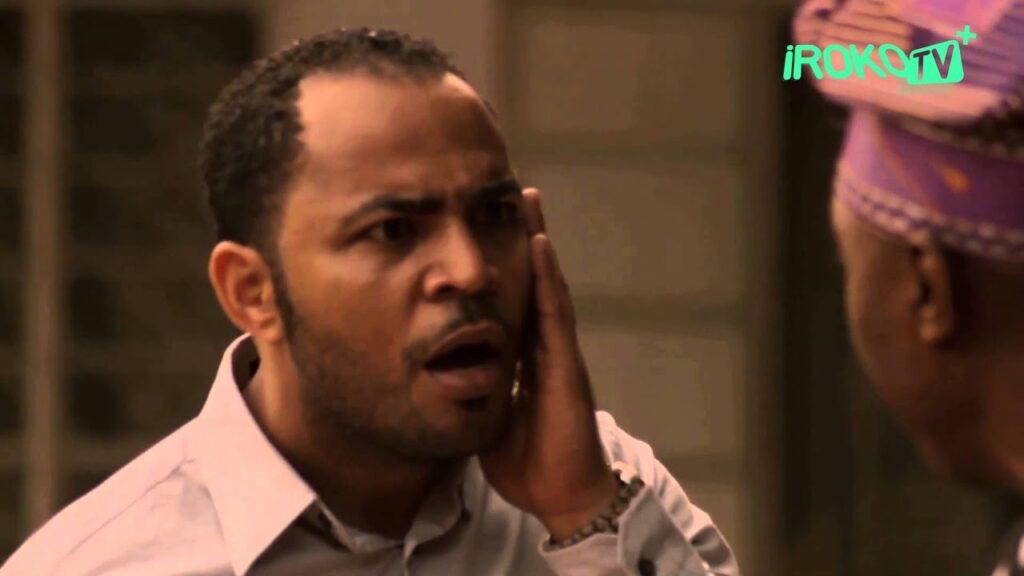 In 2013, this slick, brilliant and engaging piece of existentialism hit an audience not quite ready for it. The start of a new decade is as good a time as any to revisit Kenneth Gyang's bold reimagining of the Nollywood canon. Confusion Na Wa birthed a new wave of independent cinema and borrows its title from an old Fela Kuti tune. The film juggles multiple narrative strands all the while pointing at the utter randomness of life as we follow the sharply drawn arcs of a group of strangers whose lives become intertwined in a single day.
---
Dhalinyaro (2017) – Djibouti/France
It isn't often one gets to witness the rebirth of a film industry in real time. This charming, tenderly-observed drama about three teenage girls coming of age in Djibouti is the first feature length film to be produced in the small East African country in a long time. Director Lula Ali Ismaïl mines rich drama from the seemingly mundane, her shrewd gaze settling on the period of adolescence and the small but mighty ways in which her protagonists are changed by the process of growing up.
---
Félicité (2017) – Senegal/France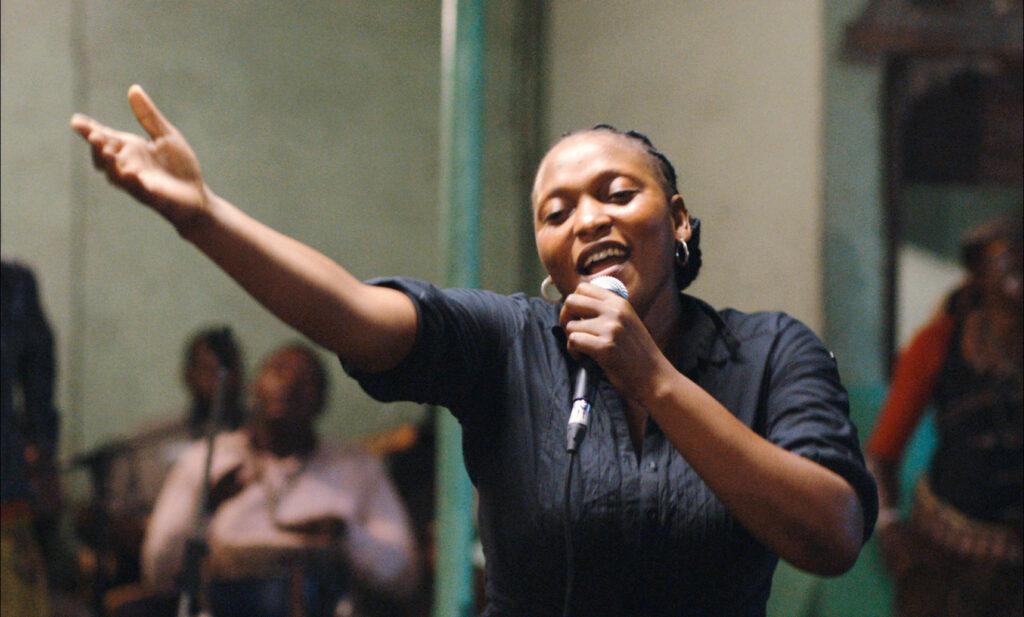 The polarising fourth feature from the French-Senegalese director Alain Gomis never quite settles into one particular rhythm or genre even. Technically the story of a single mother (played by Vero Tshanda Beya in a formidable debut) racing against the clock to save her son, Félicité soon dissolves into a curiosity taking on several styles and genres. The film has the socio-realistic look of a documentary, but it is also a character study of depression, a social drama that considers life in the DRC, as well as a musical concert with sessions devoted to both traditional and classical music.
---
Horses of God (2012) – Morocco/France/Belgium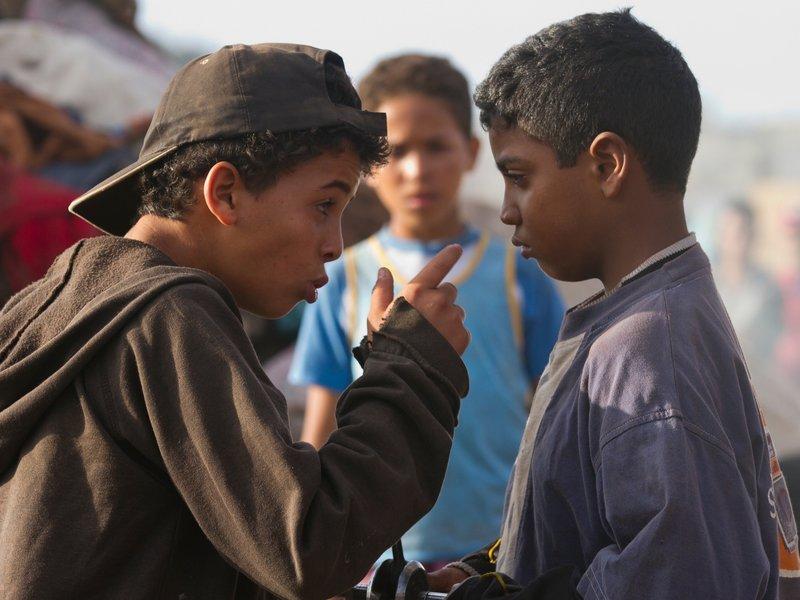 Based on the real life 2003 bombing in Casablanca, Nabil Ayouch's Horses of God (Les Chevaux de Dieu) is about four childhood friends from the slums who are recruited by Islamic fundamentalists and turned into suicide bombers. Ayouch's focus is less on the bombing itself and more on the root causes as he traces the path that led the kids to their tragic end. By tapping into feelings of desperation, neglect and powerlessness, the film paints a sharp, empathetic picture of religious fanaticism.
---
I Am Not a Witch (2017) – Zambia/UK/France/ Germany
The debut feature length by Zambia-born Welsh writer-director Rungano Nyoni takes care to show how lives can be upended merely on anecdotal pronouncements. Brilliant, thought-provoking and funny, the film conjures up an unforgettable child heroine, Shula, and takes her on an emotional journey brimming with dry wit and the trauma of multiple lifetimes. I Am Not a Witch boldly takes on misogyny and superstitious beliefs, and comments on the several ways that women are policed and denied agency. 
---
Inxeba/The Wound (2017) – South Africa/France/ Germany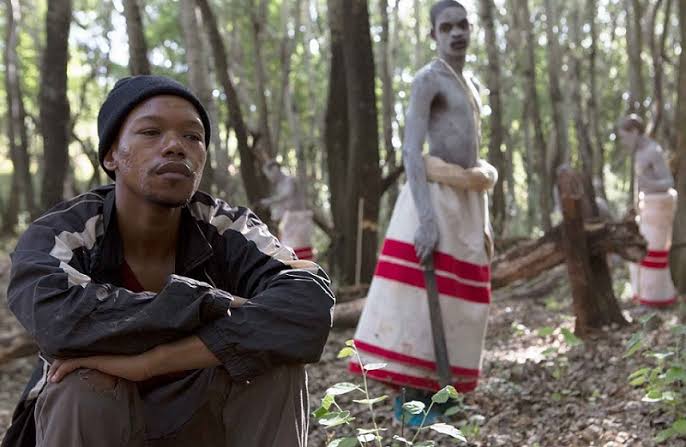 Overwhelmed by controversy from the moment it was announced because of its treatment of topics considered taboo in parts of South Africa, Inxeba (The Wound) attracted protests, boycotts and even a lawsuit frustrating its wide release. Ultimately, the film is a bold and graceful slice of life demanding to be seen by as wide an audience as possible. Directed by John Trengove, the film takes a stark, unflinching look at the toxicity of black African masculinity by taking the epic, hushed drama of same-sex love and situating it in an even more closed off setting: the traditional Xhosa initiation ritual from boyhood to manhood. 
---
Necktie Youth (2015) – South Africa
The kids aren't alright in Necktie Youth, Sibs Shongwe-La Mer's raw and unsettling portrait of wealthy Johannesburg millennials living fast and dying young. Shot in black-and-white and set over the course of 24 hours, the film opens with a suicide and follows friends of the deceased in faux-documentary style as they deal with the tragedy. Taking what could easily have come off as a gimmick and transcending it with a matter-of-fact approach, Shongwe-La Mer's angry, structurally loose study uncovers a people – and city – in crisis.
---
Rafiki (2018) – Kenya
In Wanuri Kahiu's colour-coded work, the idea of two adolescents navigating the same-sex attraction brewing between them seems almost a normal occurrence. One that is just as conventional as sitting for university qualifying exams or any other rite of passage. It is a testament to Kahiu's skill and sensitivity that she is able to present a lesbian love affair – a taboo much of Africa – as a heightened form of the normal. The kind that makes parents blush and neighbours chatter until they decide they cannot look away any longer. The consequences can be devastating.
---
The Square (2013) – Egypt/USA
An Academy award nominee in the documentary category, The Square is a compelling inside look at the political upheavals that hit Egypt after the Tahrir Square protests first captured the world's attention in 2011. Banned in Egypt, Jehane Noujaim's film follows the wildly dramatic course of events through the eyes of Egyptian activists, evoking images of courage, dedication and relentless activism. While making The Square, Noujaim placed herself at considerable risk, spending days as a prisoner of the government.
---
Stories of Our Lives (2014) – Kenya
Created by the members of The Nest Collective, a Nairobi-based multidisciplinary arts collective, Stories of Our Lives is an anthology of five short films dramatising true accounts of LGBTQI life in Kenya. Directed by Jim Chuchu and shot over several months with a single camera, the film is a product of anonymous interviews with about 250 people. The team chose five of these stories to turn into fictional vignettes played by actors. A thoroughly fascinating and gorgeously lensed visual poem, Stories of Our Lives showcases mostly personal reflections – ranging from the comic to the deeply tragic – with broader political and social happenings humming in the background.
---
Timbuktu (2015) – Mauritania/France
Hailed as an instant classic upon release, Abderrahmane Sissako's disquieting epic about the traumatic aftershocks of Islamic radicalisation in the ancient Malian city has the distinction of being shot in six languages: French, English, Arabic, Bambara, Songhay and Tamasheq. Timbuktu chronicles the brief period during the 2012 occupation by the militant Islamic group Ansar Dine during the Malian Civil War. Sissako takes a tragedy and makes it sing by placing random acts of violence alongside stunning poetic depictions of a city under siege.
---
Viva Riva (2011) – Democratic Republic of Congo 
Viva Riva didn't quite make its director Djo Tunda Wa Munga a household name as expected, but the vibrant, snazzy film stands as a testament to the depth of talent hidden away in corners of the continent not often considered traditional filmmaking spaces. Munga's tough, stylish thriller is centred on a two-bit hustler, the eponymous Riva (Patsha Bay) who shows up in Kinshasa with a truckload of petrol he's stolen from his Angolan gangster employers. Naturally, nothing goes as is planned and it all implodes in violence – but of a bold, beautiful and stylish kind envisioned by Munga.