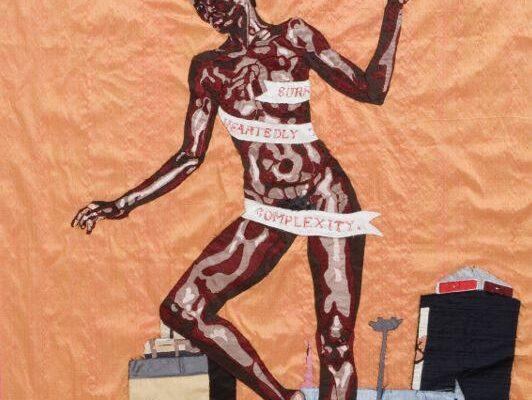 Debating Ideas is a new section that aims to reflect the values and editorial ethos of the African Arguments book series, publishing engaged, often radical, scholarship, original and activist writing from within the African continent and beyond. It will offer debates and engagements, contexts and controversies, and reviews and responses flowing from the African Arguments books.
Over the years, social media have become more accessible to Malawians especially in the urban parts of the country, even though only 13.1% of the population had access to the internet as of 2018 (Kainja 2019). Facebook and WhatsApp are some of the most commonly used social media platforms because of their capacity to accommodate virtual social groups where users can interact with one another. Particularly, women's Facebook groups are sites through which popular imaginaries about gender and sexuality are narrated, shared and represented across a wide range of women's lives. As Karin Barber (2018: 3) reminds us about popular culture, such articulations constitute "expressive forms that are constantly emergent, ephemeral, embedded in daily life, given to extraordinary bursts of activity and rapid transformation." It is through exclusive female social groups on Facebook that women across various social-economic statuses converge and discuss a range of issues reflecting on their lived experiences as women in Malawi. One of the topical issues is sexuality, which is usually discussed ranging from sexual pleasure to negotiating relationships. For most women, these groups are a fun and, at times, safe space to express themselves outside the gaze of society and to interact with other women whom they would not normally meet outside the virtual space. As some of my friends have actually admitted, these groups are "macheza" (play) and thus provide entertainment and an escape from societal pressures. You can be anyone you want on these groups as they are no restrictions regarding what kind of name you can use. Because of this provision of anonymity, women have the relative freedom to let their guards down. The language used on such forums is playful. This is in contrast to the way women usually talk about issues that are conventionally clothed in taboos and silences. Their banter and poking thus disrupts the deference that is supposed to be paid to such topics. However, the existence of such exclusive groups has attracted controversy among some sectors of the Malawian public where self-declared moral guardians view the content discussed in these groups as inimical to so-called Malawian cultural values and female respectability. Good women do not discuss sex in public!
But why are those concerned about women's groups so upset and how did they get to hear of it? Is it because women elude patriarchal control and the male gaze through their participation in these groups? Or is it because they are aware of the subversive potential that play provides for women? Could it be that their concerns are about women naming what should not be named? Interestingly, discussions on these groups are usually veiled in euphemisms and metaphors as is the practice when discussing sex in public. The wealth of Malawian languages lies in its enormous creative possibilities to play with meaning productively so as to communicate, in different ways, that which is commonly understood as taboo. The euphemistic use of terms for bodily acts and body parts which are considered taboo is not new and various cultures have a range of euphemistic terms which are used to refer to male and female genitalia as well as sexual acts. In the same vein, women in these groups find means of articulating their experiences in a language that at first sight may be about something else but whose meaning is very clear to peers. It is important to note that the origin of such terms cannot be traced to a single individual as they are widely circulated and consumed among people some of whom may not even be on the groups. The metaphorical use of terms is particularly fascinating when it comes to referring to having sex with one's partner as well as to female and male genitalia. What women appreciate as witty is how they draw their metaphors from images in Malawian popular culture, in international politics and media, to imagine gendered power dynamics between men and women in sexual relationships.
For example, a term that was, at one time, commonly used to refer to the penis was Gaddafi. One would find posts about Gaddafi such as the following which was anonymously posted on one group: "Tikumangopanga round imodzi chifukwa gadafi wa alamu anu akumakhala akundipweteka!" (We have only been having one round of sex because your brother-in-law's penis is painful). Or "Kumutsopa gadafi" (Sucking the penis/blow job). The use of the term, as used by women, is obviously a reference to Muammar Gaddafi, the former powerful and feared leader of Libya, who once called himself the "King of Kings of Africa". At first glance, the metaphor seems to be pointing to the visual image of an erect penis ready to attack and invade the vagina through penetration which is equated to the once powerful military dictator who was feared by his subjects. Here, the penis, and by extension, the male, is represented as powerful and even dangerous. However, the power dynamics change once the penis is inserted and consequently becomes limp and "trapped" inside the vagina after ejaculation. The powerlessness of the limp penis which has been "devoured" by the vagina, which is, in fact, figuratively shaped and moist like the culvert in which the powerless, deposed Gaddafi hid, points to a shift in the power dynamics between man and woman during sex. According to this metaphor, the penis (and the man) becomes a spent force once it has ejaculated and power is now transfered to the woman. Popular wisdom among women, which is passed from one generation to another, asserts that this is the time that the woman has the power to negotiate the dynamics in the relationship. At this point, folk wisdom claims, the woman can ask for anything and get it.
Similarly, the vagina, on the other hand, was commonly refered to as "Ndata" which is short for Ndata Palace, the dream home of Bingu Wa Mutharika, the late president of Malawi who died in 2012 while in office. The magnificent multimillion Kwacha[1] house was a symbol of obscene opulence in an economy in tatters. However, placed as a metaphor for the vagina, it speaks of the expensive value of the vagina and by extension female sexuality, that these women seek to reconfigure through their use of the term. For example, women would talk about "kusamala/kukonza kundata" which means "to take care of the vagina". This metaphor is particularly significant and powerful when considering how women's vaginas are often devalued, how the vagina is often pathologised, associated with dirt, and how shame is invoked through verbal abuses which most Malawian women, including myself, have been subjected to. Naomi Wolf in her book Vagina: A New Biography observes "how repeated verbal attacks and cultural denigration of female genitals shape our engagements in a world where we know that these genitals are regarded as fair game for violence" (2012: 353).Women have been made to feel of less value for having a vagina. However, the metaphorical term ndata challenges all that.
But not all animated joking express defiance. The everyday practice of cooking and eating is evoked when representing sexual desires and activities among couples. "Kukazinga tchipisi", which means to "fry chips", to refer to a couple having sex invokes the imagery of tossing chips in a deep fryer to ensure that they are well cooked. This is an allusion to passionate and heated love-making which may involve tossing and turning between the sheets. Within the same repertoire of food imagery, "kudya", which means "to eat", is often used to refer to a man having sex with a woman. Equating a man having sex to eating suggests that sex is essential for his life, for his survival and that he is therefore entitled to obtain it by any means. Furthermore, the metaphor suggests that the sole purpose of women is to satisfy the appetites of men, just as food is produced for the sole purpose of eating, with women, like food, passive in the process (Goatly 2007: 90). Such representations continue to reinforce ideas that women's sexual needs and desires are secondary and subordinate to those of men.
Women's social media groups play a role in urban Malawian women's social lives which cannot be easily dismissed. These spaces are particularly interesting and important as women at once defy and affirm patriarchal control over their sexualities in the way they openly discuss sexual issues on their on terms outside the gaze of society. The policing of women's activities, even on social media and out of public view, thus reflects how women's agency in creating social spaces for themselves may be considered threatening if they appear to transgress moral codes that define Malawian women as "good" and "respectable" with regard to sexuality. Even if women's participation on the groups is perceived as just having fun, it challenges patriarchal ideas about female propriety which, if left unchecked, could disrupt the social order. Social media groups for women can, therefore, be a productive site through which to understand how sexuality and intimate relations are imagined, understood, reconfigured, and at times subverted.
End Note
[1] Malawi Kwacha is the currency for Malawi.
References
Barber, K. (2018) A History of African Popular Culture. Cambridge: Cambridge University Press.
Goatly, A. (2007) Washing the Brain: Metaphor and Hidden Ideology, Philadelphia: John Benjamin's Publishing.
Kainja, J. (2019) "Digital Rights: How accessible is the internet in Malawi?", http://malawi.misa.org/2019/02/15/digital-rights-how-accessible-is-the-internet-in-malawi/,  accessed 5 November 2019.
Wolf, N. (2012) Vagina: A New Biography. London: Virago.