Ozwald Boateng: unlikely champion of the African Development Bank – By Dele Meiji Fatunla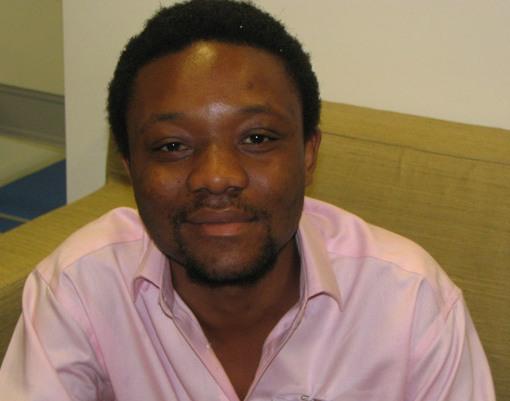 When the African Development Bank announced its decision to launch a $ 22 billion bond to its member states it found an unlikely supporter in Ghanaian born fashion designer, Ozwald Boateng.
Boateng's organisation, the Made in Africa Foundation, a charitable spin-off of Made in Africa (a company he co-founded to invest in the continent), is calling for the bank to allow diaspora Africans the opportunity to buy into the infrastructure bonds. The logic, he says, is simple: There are millions of diaspora Africans eager to invest in projects back home, but a lack of trust in facilities for this hampers investment. "If security was assured to them – through a bond like the triple A [rated] backing from the African Development Bank, I'm pretty sure they would do it" he says.
Boateng, who to date, says he hasn't invested in bonds, argues the AFDB's plans could amount to a Marshall Plan for Africa, raising the GDP of the continent by several percentage points.
It is a pretty neat idea – the most frustrating and debilitating issue in many African countries over the years has been the lack of infrastructure to make growth and development possible. Frequently, this infrastructure gap – unreliable roads, internet or electricity – drives many diasporans back to their adopted lands. So why not let them be part of the solution by buying into investments guaranteed to play a role in solving these problems?
The African Diaspora is a significant source of continental income through remittances, and as a group holds savings of up to 1 trillion dollars. Despite this, many diasporans are unlikely investors – the majority of remittance money is sent in small amounts to support families, and many distrust their home countries as investment destinations. Any attempt to persuade these groups to tap into infrastructure bonds will depend on strong communication and guarantees, something which previous bonds attempting to exploit diaspora funds have failed to do.
It's still far from certain whether the AFDB's member countries will be open to the bond, which requires them to stump up 5 percent of their foreign currency reserves. The bonds are also aimed at raising funds to primarily finance first stage feasibility studies to build infrastructure rather than full project funding, which raises concerns that grandiose and ambitious plans could be made without any of them coming to fruition.
One of Boateng's co-founders, Hassaan Kimbugwe, has been involved in a controversial housing and land development scheme in Uganda which has yet to get off the ground, despite favourable concessions from the Uganda government. Responding to a question about that particular scheme – which isn't the work of his foundation or Made in Africa – Boateng says "˜any major development is not going to be easy…when you lay down a scheme of that scale, it takes a while to convince everyone that this is real potential'.
Boateng is bullish about the potential of transport infrastructure, particularly railways and ports to transform opportunities in Africa, but less specific on how it will benefit ordinary Africans. He says that better co-ordinated and technologically savvy infrastructure will profit everyone in the long run – Africa's long history of infrastructure "˜white elephants' and patchy culture of maintenance don't appear to daunt him. "As a designer, I'm very aware of the importance of the idea of maintaining and maintenance and that's something that would be picked up in the feasibility study as you're developing [it]."
Made In Africa Foundation's stated mission is to provide financing for the first stage of infrastructure builds. The Foundation believes that much of the funding for infrastructure projects exists, but can only be delivered with adequate feasibility plans. At the suggestion of a conflict of interest, Boateng says his commitment is viscerally personal and one he'd like other diasporans to feel. "My experience as someone brought up in this country – I'm quite happy to continue my business here – and open my stores around the world and focus on that – I'd love to be in a position where I could open a shop in Lagos –"˜cos I've been there – I'd like to open a shop in Abuja, there's a potential for me to do that…but there's no environment for me to do that. The reason why there's no reason for me to do that is that there's not the correct infrastructure…if you look at the issues in Nigeria – it's heartbreaking'.
The African Development Bank has not publically backed the idea of Africans in the diaspora purchasing its infrastructure bonds, but Boateng maintains the bank is supportive of his foundation's demands, and says that it is important Diasporans and Africans grasp the importance of the bank's commitment. "We've never had this level of commitment before, and I think it would be a mistake to not understand the value of value of such a statement from a triple A-rated bank"
Dele Meiji Fatunla is RAS Website Editor and editor of Diaspora Debate.