Zuma Exposed: a tale of power, corruption and lies – Reviewed by Martin Plaut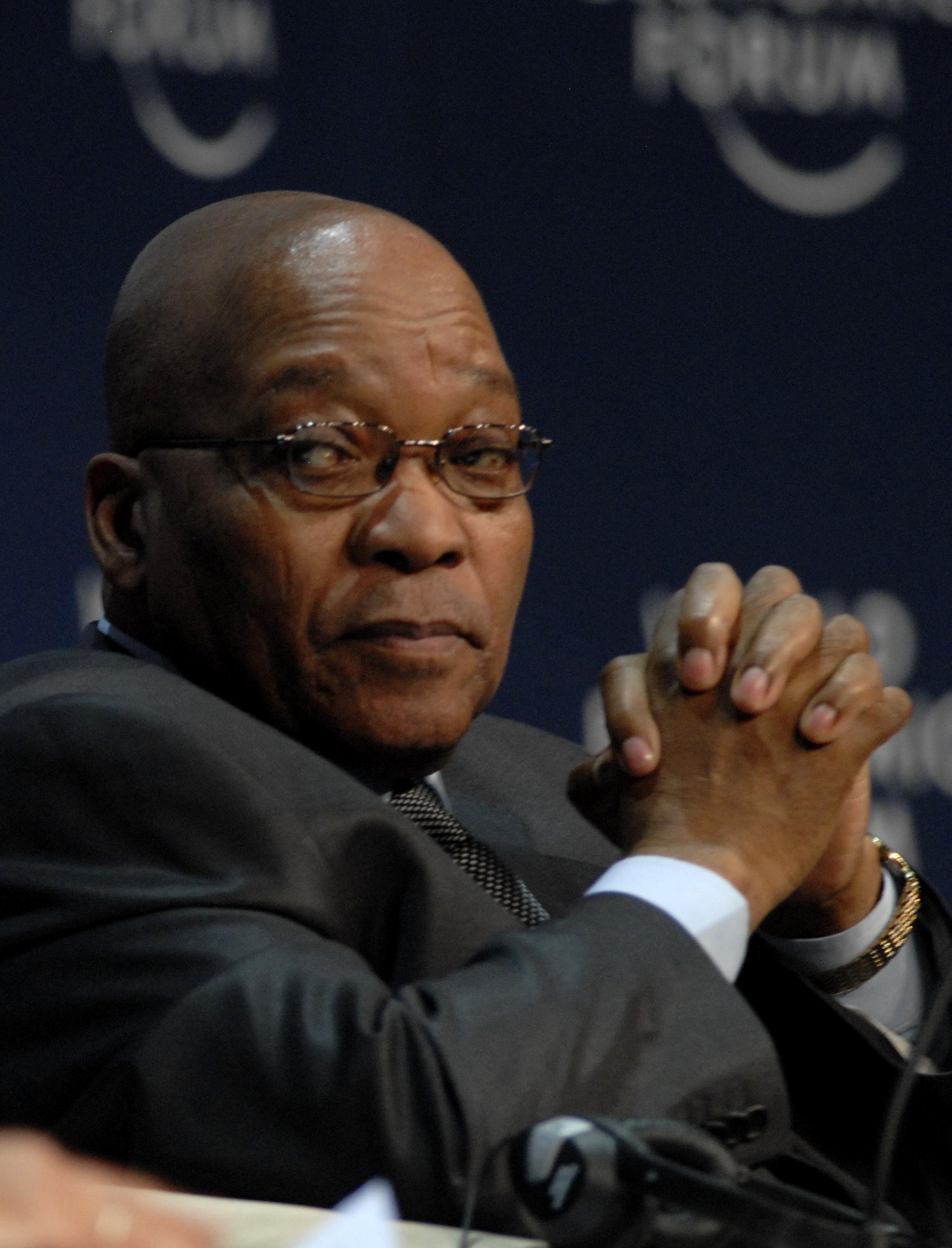 South African political life is currently on hold as the nation waits for the ANC's conference to be held in Mangaung – the metropolis around Bloemfontein.  Ordinary men and women look on with a mixture of anticipation, concern and more than a touch of boredom as the party ploughs through its agonisingly slow internal democratic processes. At stake, of course, is the ANC leadership and, by extension, the presidency itself.
It is a process that will, almost certainly, see Jacob Zuma re-elected, but it has been an extremely messy one. Several people have died along the way. Meetings have been broken up. Bribes have been paid to fix the votes. Ghost members have proliferated across ANC branches.
South Africans need all the help they can get to come to terms with the bewildering array of crises and machinations they have faced in recent years. To name but a few:
Jacob Zuma still has allegations that he received 783 corrupt payments totalling Rand 4.1 million (nearly £300,000) hanging over his head,
the dropping of the case against him following allegations of political interference in the case by people close to Thabo Mbeki, despite the prosecutor accepting that the case itself had not been tainted,
the failure to prosecute anyone for the alleged interference, despite the prosecutor calling for this more than 3 years ago,
the endless machinations over the appointment of senior members of the police and security services, with briefing, counter-briefing, dismissals and promotions,
finally, and most tellingly, the death of 44 miners – many of them shot at close quarter by police – during the strikes that swept across the country culminating in the confrontation outside the Lonmin mine at Marikana.
This long and complex set of  intertwining issues is immensely difficult for anyone to understand. Fortunately help is at hand, provided by Adriaan Basson. He is one of the most forensic, diligent journalists of his generation – a man who crunches his way through state secrets with his morning cereal.  Backed by an immensely courageous editor in Ferial Haffajee, he has been given free reign to pursue the stories that most need to be unravelled in his new book: Zuma Exposed.
This book is the result of  years of endeavour on the part of Basson. Perhaps most startling are the graphics. They show the web that Jacob Zuma has woven around himself since taking over as President in May 2009. One, entitled "˜a busy husband, boyfriend and father,' shows and names Jacob Zuma's 6 wives, 4 girlfriends and 21 children. It contains a word of caution: "These are Zuma's only known children, but sources close to him say there may be many more."
Another graphic portrays the numerous companies and directorships that the president and his family now hold a share in. Those in grey were established before Zuma was elected ANC president in December 2007, those in red came after his election and those in green show companies in which a stake was established after he became South African president in 2009. Needless to say the green predominate.
As Basson puts it: "When Jacob Zuma became president of the ANC in December 2007, he was not a rich man… Over the next five years, Zuma's extended family would become much more active in business, their profiles boosted by their proximity to power." Among them is the president's nephew, Khulubuse Zuma, who swans round in a new gull-wing Mercedes-Benz SLS 63 AMG, while more than 5,000 of the miners in a company he controls struggle on without pay month after month.
Basson also uncovers the complex role played by the Gupta family, who arrived in South Africa in 1993 from the Indian town of Saharanpur, but have made themselves indispensible to the president and his entourage.  After interviewing Atul Gupta, the author concludes: "I left the interview with absolutely no doubt in my mind that the Guptas were aware of the high-stakes game they were in, and that they were walking a very tight rope between befriending powerful politicians, employing their children…and doing business with government or in industries that are regulated by government."
Zuma Exposed is an enormously helpful guide to the reefs, shoals and currents of South African politics and business. But it suffers from the haste with which it was apparently written. On the plus side, it contains many original documents and transcripts of conversations. On the negative, it is not a well-digested finished product. In his acknowledgements Basson thanks his editor for giving him the time away from the newsroom to write the book. She should perhaps have given him a little more, and allowed Zuma Exposed to be a draft to be worked on.
Having said this, anyone interested in the country will find it a mine of information and detail. It is not – as Basson warns at the start of the book – a biography. It is a ruthlessly honest attempt to discover why South Africa cannot be counted among the continent's more promising prospects, and why the enthusiasm and hope that surrounded Nelson Mandela has withered and died.
As a letter quoted by Basson from a young teacher puts it: "I don't see myself voting ANC ever again…I am a young professional who is wise enough to know that crime does not pay – but do we need to go and steal to survive, despite having decent qualifications? This reminds me of a newspaper headline after Zuma's acquittal, which read: "˜Living in Zumania.' I never thought "˜living with Zumania' was going to bring such low morale to public servants, let alone South Africans at large. It's like a dark cloud hanging over us. We have indeed made a mistake voting in Zuma as president."
Martin Plaut is Senior Fellow, Institute of Commonwealth Studies. He is author of Who Rules South Africa?