Africapitalism: Unleashing the power of emotions for Africa's Development? – By Kenneth Amaeshi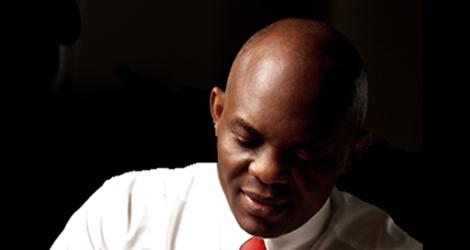 Mr Tony Elumelu
. From my experience of interacting with business leaders, especially those interested in the sustainable economic development of Africa, I get the impression that Africapitalism has the power to unleash positive emotional energy and the ability to suck-in interests for Africa's development. It has an awesome way of captivating the imagination of African entrepreneurs and citizens, in particular, in a manner that has not been done by any other socio-economic construct. It jolts consciousness and repositions the development of Africa in the world firmly as an indigenous project in which Africans will play significant active roles. I see this glimmer of audacious hope whether engaging with business leaders in Lagos, Nairobi, Accra, or Johannesburg. The message is unique, as well as the sentiments it evokes.
The emotive power of Africapitalism is not necessarily a new phenomenon in economic history. Economic patriotism and nationalism played significant roles in the rebuilding of Western Europe after World War II, for instance. The same could be seen in the contemporary rise of China as an economic world power. This highlights the view that economic development is both a rational and an emotional project. As such, the resurgence of the behavioural perspective to economics and finance at the wake of the recent global financial crisis is not surprising. The behavioural turn emphasises the role of emotions, sentiments, and sometimes crass irrationality on the rational person of neoclassical economics – including entrepreneurs. And herein lies the uniqueness of Africapitalism as a powerful emotional economic tool for Africa's sustainable development.
The emotive force of Africapitalism lends it the ability to connect to the African identity in a way that is not easily reflected in the broad view of capitalism. Capitalism in the broad sense is arguably un-African. It is a foreign culture which blossomed through colonialism in the past and has continued to blossom through globalisation in the present. As a foreign practice, it has to a large extent kept Africa as an outsider – the dark continent of poverty, diseases, and death. Although this view is gradually changing, the emergent view of capitalism in Africa still reflects its traditional and seemingly offensive view – especially amongst development oriented audience – given its seeming expropriation and exploitation tendencies.  The contemporary view is one that constructs Africa as the last frontier of capitalism, which sees Africa first as a market to be exploited, as opposed to a continent of people who are aspiring towards better life and sustainable development. On the contrary, Africapitalism does not evoke similar negative imageries of conventional capitalism.
Africapitalism is capitalism by Africa-oriented entrepreneurs for Africa. Articulated as such, it comes across as a force for good. It is a creative way of unmasking the good face of capitalism in a continent it set its back on a long time now. It is a novel way of domesticating and unleashing the power of capitalism in Africa. It is a concept that can easily unleash the emotive imagination of Africans and refocus their minds on what it means to be African in Africa. In that regard, Africapitalism becomes an expression of economic patriotism.
Africapitalism is a creative push back on the disadvantages of globalisation. It is an entrepreneurial quest and mindset, which challenges the conventional win-lose mentality of entrepreneurs and businesses in Africa to create shared value (i.e. win-win outcomes) in and for Africa, instead. The idea of capturing national governments for personal gains, which seems rather prevalent in the continent, is anachronistic, unfair to the African society, and ultimately unsustainable. Economic patriotism, which is at the heart of Africapitalism, is unashamedly good for Africa, and should be promoted within and for the continent.
Upon reflection, my recent encounter with the business leaders suggests that Africa needs a common voice to harmonise economic relations within and between African countries and economic regional blocs. It is the primary responsibility of policy makers to do this. Notwithstanding, it behoves on African entrepreneurs to creatively work with the different governments to achieve this goal. This is where responsible business-government relations becomes a critical strategic option for businesses in Africa.
Finally, Africapitalism is a linguistic achievement, in its own right, given its ability to unleash positive collective emotions for Africa's development. This emotional connection is the critical missing link in the traditional discourses and practices of Africa's development. In this regard, Tony Elumelu's Africapitalism agenda needs to be encouraged, supported, and developed as a robust economic philosophy for the continent.
Kenneth Amaeshi is an Associate Professor (Reader) in Strategy and International Business at the University of Edinburgh, UK, a Visiting Fellow at the Doughty Centre for Corporate Responsibility, Cranfield School of Management, and a Visiting Professor at the Lagos Business School, Nigeria. He is also a member of Thought Leadership Forum, Nigeria.
Africapitalism – "an economic philosophy that embodies the private sector's commitment to the economic transformation of Africa through investments that generate both economic prosperity and social wealth" – is an emerging business philosophy from Africa spearheaded by one of the continent's leading entrepreneurs,