South Sudan's peace talks trapped in semi-permanent coma – By James Copnall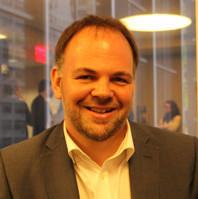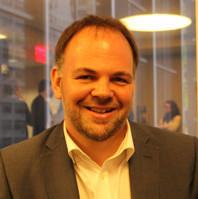 Another round of fruitless talks, another failure to agree, another painful disappointment for the millions desperate for peace: the news from Addis Ababa at the end of last week was as unsurprising as it was saddening. The peace process may not be dead, but it is trapped in a semi-permanent coma.
Things must change. Perhaps they will, too, though a real peace deal remains as seemingly unobtainable as ever. The Ethiopian Prime Minister, Hailemariam Dessalegn, correctly stated that Salva Kiir and Riek Machar's inability to come to an agreement was 'unacceptable, both morally and politically', and blamed both sides.
More interestingly, he admitted the IGAD mediation had not succeeded. 'Our efforts cannot continue unaltered', the Prime Minister wrote, 'and expect a different outcome; the peace process must be reinvigorated and reformed.'
That suggests a new approach, and indeed Hailemariam announced that 'IGAD, joined by the friends of South Sudan from Africa and abroad, intends to implement a common plan and table a reasonable and comprehensive solution to end the crisis in South Sudan.' South Sudan's leaders are manifestly unable to agree, so will that comprehensive solution have to be imposed from abroad?
Some form of international punishment for South Sudan's warring parties is surely on its way, after the UN established a system for imposing targeted sanctions in the run-up to the talks in Addis.
Sanctions infuriate President Kiir's supporters, in particular. Nevertheless, at the moment the leaders are not feeling the consequences of their actions, unlike the people they aspire to govern; and an arms embargo might help to slow the pace of conflict. In this context, sanctions seem reasonable, and long overdue.
A more draconian foreign solution was apparently recommended by the African Union's own Commission of Inquiry report, an October draft of which was leaked to Reuters.
The Commission – mandated to look into human rights abuses – apparently described the anti-Nuer attacks of December 2013 in Juba as 'ethnic cleansing'. It held the Troika (the US, UK, and Norway) and IGAD responsible for the 2005 Comprehensive Peace Agreement, which 'set up a politically unchallenged armed power in South Sudan, one that could act with impunity, thereby legitimizing both anyone holding a gun and the rule of the gun.'
The Commission also suggested – according to Reuters, and the apparent version of the draft report now circulating – that those responsible for the crisis, including Kiir and Machar, should be barred from a future transitional government to end the crisis. More controversially, it called for an AU-appointed and UN-backed three person panel to oversee a five year transitional period.
These suggestions are problematic.
Many South Sudanese, even those deeply angry with the current political class or one or another of its figureheads, reject the idea of handing over their hard-won sovereignty so soon after independence. There is no guarantee – to put it mildly – that a UN or AU-led administration would be a success either. It is also difficult to see how responsible governance can be improved by removing responsibility.
Finally, there is no chance, in the current climate, that Kiir and Machar would sign a peace agreement that removed them from the political scene.
The Commission must have known this, so perhaps the recommendation was intended to put pressure on Kiir and Machar to come to a deal. In any case, it is no longer on the table: in the late January AU summit the presidents shelved the report, to the fury of many South Sudanese human rights groups.
So what does that leave for whatever version of the the peace talks continues? The same old nearly impossible wish list.
A mediation process taken seriously by its main protagonists, who show a genuine desire to make peace; negotiations which are a broader reflection of the wishes of the South Sudanese, to avoid a carve-up of power and posts by the men with guns; accountability and justice to be more than empty slogans; and mediators less obviously divided by their own interests in South Sudan.
A freeze in the conflict while talks continue is also vital. Instead, renewed fighting was reported in Upper Nile as it became clear the peace deal would not magically materialise in Addis Ababa last week.
The wider world must be both more involved in South Sudan, willing to aportion blame and apply pressure when needed; and at the same time refrain from imposing external plans which will do more harm than good. Put another way, they should nudge and cajole South Sudan's leaders in the right direction rather than push them down a path they have no intention of following to the end.
The wilder suggestions – like the Kenyan op-ed calling for Kiir and Machar to be arrested and sent into exile – are obviously not going to happen, but do reflect a growing frustration with the two men and their unwillingness to agree.
The result of Hailemariam's promised consultations will no doubt be a firmer indication of the new direction the region wishes to go in, and what form the mediation will now take. Ultimately, though, an external solution, particularly an imposed one, is unlikely to work.
Within South Sudan, there might be, perhaps, a larger role for the church, an institution which has a wider reach than most, and a history of involvement in peace-making. Some will no doubt argue for the value of traditional leaders in the talks, though their influence has not yet managed to halt the fighting or the damage done to inter-communal relations. South Sudanese civil society – as divided as the nation itself – will need to keep reminding the war-makers that their people are suffering.
Yet, until both sides – not just Kiir and Machar, but those under them too – perceive peace as being in their best interests, there are likely to be more missed deadlines, failed peace talks and crushing disappointments to come.
James Copnall is a journalist and author of "˜A Poisonous Thorn in Our Hearts: Sudan and South Sudan's Bitter and Incomplete Divorce'. He is Editor of "˜Making Sense of the Sudans'.