Sudan Elections: Champion Won – By Alex de Waal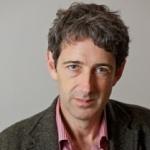 Five years ago, the center of Khartoum was dominated by campaign posters showing President Omar al Bashir""and advertisements showing a handsome young man drinking a non-alcoholic beer called Champion. Some Sudanese joked that the election was a two-horse race between Bashir and Champion.
The National Congress Party won that election chiefly by mobilizing its 5.4 million members, who accounted for most of the 7.3 million votes cast in northern Sudan, and the 6.5 million for President Bashir.
Last week, probably less than 40 percent of the 13.8 million voters showed up at the polls. The National Electoral Commission says that 4.8 million voted. This reveals an interesting fact: the total number of voters was fewer than the NCP members in 2010. Perhaps Champion won this time.
Alex de Waal is Director of the World Peace Foundation.