What could a non-China-centric US Africa policy look like?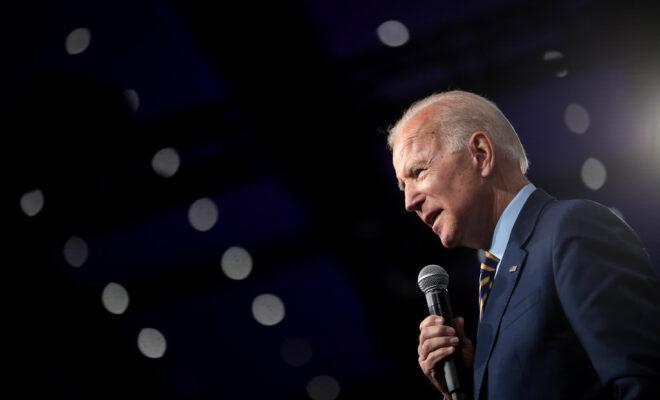 A reimagination of US Africa policy is currently underway. How can it look beyond China and prioritise African needs? 
If speeches by senior politicians are a reliable indicator, then the US' approach to Africa has undergone a significant shift since Joe Biden took office in January 2021. In his message to the African Union Summit last year, for instance, President Biden committed to working with the AU on a wide range of issues from pandemic recovery and security to climate change and human rights "as a partner, in solidarity, support, and mutual respect". In Nigeria last November, Secretary of State Antony Blinken insisted that the US wants to give African countries more choices and said explicitly that its "Africa policy is about Africa, not about China".
If this reflects a genuine change, it would be a significant development that merits a closer examination. It would certainly stand in stark contrast to when former National Security Advisor John Bolton presented "A New Africa Strategy" in 2019. In that speech, he mentioned China over twenty times and declared that "China uses bribes, opaque agreements, and the strategic use of debt to hold states in Africa captive to Beijing's wishes and demands". It would also mark a shift from when then Secretary of State Hilary Clinton gave a speech in Lusaka in 2011 in which she presented the US as an alternative to China's "new colonialism".
Under both former presidents Donald Trump and Barack Obama, US strategy towards Africa was largely framed by a discourse that saw the continent as a passive pawn vulnerable to a predatory China. This could be attributed to China stepping up its engagement with Africa – eclipsing the US as the continent's largest trading partner in 2009 – but it also does not help that Africa has been far down America's list of foreign policy priorities.
Since 1991, for instance, the Chinese foreign minister's first overseas trip of the new year has always been to Africa. And, between 2009 to 2018, China's top leaders have visited the continent 82 times while African leaders have visited China 222 times. In contrast, US scholars argue that African leaders visits to the country have been "lost to history" and replaced with "fairly routine meetings in Washington and New York during the UN General Assembly, often at levels far below the president and secretary of state."
Similarly, while Africa remains a small regional trading partner for both countries – accounting for less than 2% of the US' and 4% of China's global external trade – China's trade with the region stands at $254 billion, over quadruple US-Africa trade of $58.4 billion. In the same vein, while US foreign direct investment stocks in the region have been declining since 2014, Chinese FDI grew by 40% annually from 2010-2020.
Beyond China, but not really 
Blinken's messaging during his three-nation tour of Africa was to herald a new dawn in US-Africa relations. However, the timing of his trip suggests at least a lingering preoccupation with China. Of all the opportunities the Secretary of State had to visit the continent in 2021, it is notable that he chose to go on 15-20 November and to end his trip in Senegal's capital Dakar. Just days later on 29-30 November, the city was to host the high-profile Forum on China Africa Cooperation (FOCAC).
Barely covered in the Western press, FOCAC brings together heads of state once every three years and is a central part of Beijing's consolidation of power and narrative building. Given President Xi Jinping's efforts to build domestic legitimacy and showcase international success ahead of the Chinese Community Party congress slated for later this year – in which he is likely to be granted an unprecedented third term – this eighth FOCAC was particularly important.
In his keynote address at the summit, President Xi alluded to changing the rules of engagement and stated how China and countries in Africa have "written a splendid chapter of mutual assistance amidst complex changes and set a shining example for building a new type of international relations."
The summit's proceedings highlight what this "new type of international relations" entails and underscores why China has loomed so large in US conversations around Africa. FOCAC's outcomes include new ways of providing $40 billion in funding, as credit to African financial institutions, IMF special drawing rights, investments from the Chinese private sector, and the building of ten major connectivity projects. It also includes 1 billion doses of COVID-19 vaccines – 400 million of which will be manufactured locally through joint ventures – and programmes for training 10, 000 African professionals. This scale is unmatched by any other country or alliance. Beijing's engagement in Africa is dynamic and multifaceted, and its presence cuts across countries and sectors. Its promises are plenty and appear to be prioritising African needs, with built in caveats.
In return African countries are expected support a "Chinese world view". As spelt out in the Dakar Action Plan (2022-24), this ranges from the "African side" agreeing that it "commends China's active participation in global [Covid-19] origins-tracing research" and "supports China in hosting the Beijing 2022 Olympic and Paralympic Winter Games" in the face of a US diplomatic boycott, to both sides "jointly opposing politicization of human rights issues". After the summit, China's Foreign Minister made good on this latter vow as he extended his support for Prime Minister Abiy Ahmed in Ethiopia, stating that "China stands against any interference in Ethiopia's domestic affairs" in a likely reference to Western sanctions.
These conditions can cast vast and complex shadows. A trade deficit and mounting debt to the tune of $148 billion with China; complaints of ecological degradation and unfair labour practices by Chinese companies; charges of discrimination against Africans in China; targeted attacks against Chinese nationals on the continent; lack of transparency of lending terms; concerns around data security in Chinese built digital infrastructure; the tying of Chinese loans to Chinese subcontractors; and allegations that Beijing is using its economic power to coerce African nations into its geopolitical orbit.
While some US experts argue that FOCAC presents a "painful reminder of America's diplomatic shortfalls in Africa", many African scholars focus on the need for a collective African strategy towards China. They emphasise creative ways in which African governments exercise agency, highlight the importance of making industrialisation the basis for partnerships, and demand that African actors be put at the centre of the decision-making process.
Shifting focus
For US officials genuinely hoping to redefine America's relationship with Africa, shifting from defensive postures and building on competitive advantages will be key. Some frameworks that rely on the US' relative strengths already exist, such as Prosper Africa and the African Growth and Opportunity Act (AGOA). It has also helps that established agencies – such as the Millennium Challenge Corporation and Development Finance Corporation – have earmarked more than $4.5 billion and $1.4 billion for the continent respectively. Ensuring the successful implementation of these initiatives is the next step and is likely to be a key theme of the second US-Africa Leaders' Summit to be hosted by President Biden in 2022.
Significant as they are, however, these commitments don't compare to the scale and scope of Chinese investments. The US will therefore want to use innovative instruments and come up with a strategy that can create a substantial positive impact and yet look and feel different to China's presence. At least, for this reason, completely overlooking Chinese initiatives and approaches is not a viable option either.
This alternative approach could include many different things. It could involve: engaging with African regional economic communities; reimagining AGOA before its expiry in 2025; supporting the African Continental Free Trade Agreement, including by negotiating a US-AfCFTA deal to boost trade and investment; providing incentives for US companies to invest on the continent; setting up vaccine manufacturing hubs with the QUAD partners; building African institutional and individual capacity; engaging civil society actors; helping develop standards and transferring technology; unleashing the potential of the thriving African diaspora in the US; creating sector specific tangible deliverables in ICT, health and agriculture; and designing a Build Back Better World (B3W) plan that prioritises bridging the much needed hard infrastructure gap.
However, in the longer term the US will need to craft a new vision – one that looks beyond China, recognises Africa's potential and its priorities and steers clear of retrograde actions like discriminatory travel bans and vaccine stockpiling. The noise coming from the Biden administration is that the US wants to rethink its relationship with the continent. Its actions will show how real this commitment is.
---