A letter from Ghana: Nana Rawlings and the end of the Big Man?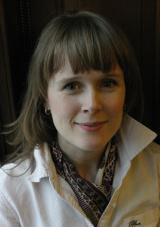 Politics in Ghana is a fraught topic and political debates should be entered into with a degree of trepidation. During my first few weeks in Accra, while trying to gauge the political sentiments of the demos, I found myself captive in the back seats of taxis, politely apprehended at the post office and often wishing that I had never entered into a discussion with the person next to me on a trou-trou. I have been given curbside lectures about why the ruling National Democratic Congress (NDC) is better than the New Patriotic Party (NPP) and vice versa, and been told that all politicians are inherently corrupt and that the whole enterprise is damned. I have even heard speeches that seemed like informal "˜state of the nation' addresses, minus the references to "Madame Speaker".
But after months of heated discussions about governance, corruption, the housing crisis and whether Ghana's oil wealth will be able to transform it into a modern industrial nation, one topic, or rather one person became the focus of debate. Former first lady Nana Konadu Agyemang-Rawlings stirred up a storm when she announced she would run against President John Atta Mills in the race to become the ruling party's candidate in the 2012 presidential elections. The former first lady, and wife of former President John Jerry Rawlings seemed to trigger a debate about Ghana's political past and future.
Would Ghana support the "˜big man' politics of the Rawlings era through voting for his wife, or the imperfect democracy of the present?
After months of veiled political innuendos, oblique insults on both sides and accusations by Agyemang-Rawlings and her husband that Mills wasn't tough enough on corruption or vigilant enough on poverty reduction, the decisive moment came. At the recent National Democratic Congress  primaries held in Sunyani, Mills defeated Agyemang-Rawlings by a whopping margin of 96 percent. But why was it such a landslide victory and what does it have to say about Ghana's current political outlook?
When Agyemang-Rawlings' announced her candidacy in the NDC primaries, the responses reported in the media ranged from thoughtful to laughable. The Ghanaian Times featured a story with the headline "˜Rawlings asked to intervene in wife's presidential ambition' and detailed an interview in which a paramount chief requesting, as the headline suggested, that Rawlings curb his wife's ambition or rather that he put her in her place.
Initially I read the backlash as an unwillingness to accept a strong female leader in a nation and culture in which gender roles are deeply entrenched and politics remains the bastion of men. Agyemang-Rawlings' failed bid may be illustrative of this. But most of the Ghanaians I spoke with on both sides of the political divide said they saw the former first lady and her husband as one and the same, and Rawlings as an autocrat trying to extend his presidential term.
Weeks before the NDC primaries I was in an office waiting to FedEx some documents and decided to ask the man who was serving me what he thought of Agyemang-Rawlings' bid to become the next presidential candidate.
"He ruled for close to two decades, they let someone else have ago, and then they have to take over the country again!" He exclaimed while piecing together documents for my parcel.
Over and over I heard similar sentiments expressed.
When I asked a veteran Ghanaian journalist whether he thought Agyemang-Rawlings would stand a chance, he matter-of-factly said that Mills would win because they saw her as inseparable from her husband.
Former president John Jerry Rawlings is a figure who looms large in the nation's political history. He is a national icon, often lauded for his good looks, charm and charisma. Rawlings is also associated with the anti-imperialist sentiments and Marxist ideals of the past and partly seen as a symbol of the nation's transition from authoritarian rule to democracy.
But Rawlings is also deeply associated with the "˜big man' politics that have largely shaped the political landscape in West Africa; a modus operandi from which Ghanaians defensively dissociate themselves. In his early thirties Rawlings attempted to seize power through a military coup in 1979 and was successful  on December 31 1981. During his rule Ghana was a military dictatorship in which all other political parties were banned.
Yet Rawlings is an unusual and liminal figure. While he is associated with political repression and authoritarian rule, many see him as having rescued the nation from economic collapse with the assistance of the IMF and the World Bank and as paving the way for democracy when in 1992 when he finally gave in to demands by the opposition movement to hold democratic elections (in which he formed the NDC and was again elected president until 2001).
Back to the woman in question, Agyemang-Rawlings. Rightly or wrongly, she came to be associated with the authoritarian era of her husband's rule. This widespread perception of her as her husband's political ally or puppet could well be correct, but it could also be false and point to some very negative ideas about the role of women in the public sphere. However, the backlash and rejection of Agyemang-Rawlings may also be a sign of something positive: a new political consciousness in Ghana in which the rule of big men is no longer seen as desirable or inevitable.
Clair MacDougall is a journalist who is currently based in Accra, Ghana. She has written for The Christian Science Monitor, The Age, Ms. Magazine, The Caravan, the Indian Express, Unleashed (ABC), and Crikey among others. She blogs about Ghana and West Africa at North of Nowhere. More of her work can be found here.