Quett Masire (1925-2017), the great African leader you've never heard of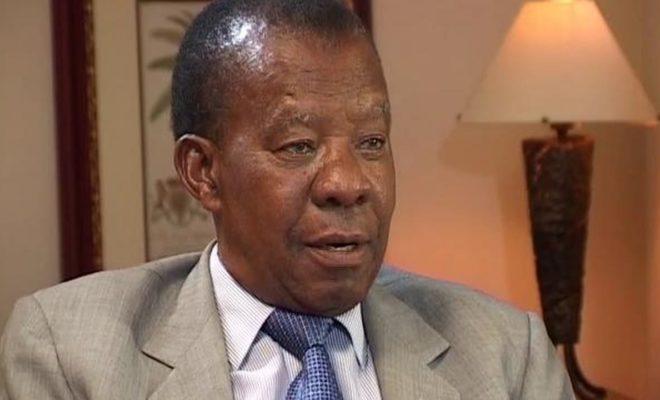 As president of Botswana for nearly two decades, the humble Masire was responsible for setting the country on a path to prosperity.
Quett Masire, president of Botswana from 1980 to 1998, passed away aged 91 on 22 June 2017. He was one of Africa's greatest leaders. Because he was a low key figure and from a large but sparsely-populated country, he does not appear in the pantheon of great rulers. But he should.
Masire's time in office was the most difficult for Botswana, not least because it was in the firing line in the wars against apartheid. When it became independent in 1966, Botswana was surrounded by white-ruled countries. To the east was Rhodesia. To the west was South West Africa (now Namibia), administered by South Africa with its ridiculous corridor to the north of Botswana cutting it off from the rest of Africa. South Africa made several attempts to incorporate Botswana into the Union.
I first met President Masire in the early 1980s in a London hotel for an interview. The room was small and ordinary. We both sat on the bed. He was travelling with a small team, just three of four people as I remember. At the time this was not the African presidential style. Many travelled with an entourage that filled a plane.  The interview was straightforward. Masire gave short, sharp answers.
I met him again recently in London with his son-in-law Bishop Trevor Mwamba at a lunch to celebrate the publication of his biography. He seemed tired but occasionally his eyes would flash and he would deliver a strong opinion on whatever we were discussing.
When he became president in 1980, Botswana was exceedingly poor with low levels of education and health provision. Much of it was bush. Cows were its livelihood. But Botswana survived its birth and was blessed with what many richer, more developed African countries lacked: good leadership.
The first president, Seretse Khama, was nearly prevented from becoming head of state because he had married a white woman. The British government, afraid of upsetting the white supremacists ruling South Africa, refused to allow the couple to live together. The Tswana chiefs also tried to block the marriage. But in the end the British gave way, Botswana became independent, and the couple were able to live together until Khama died in 1980.
President Masire succeeded him, coming to power the same the year that the war for Zimbabwe was finally won. At the time, the war for South Africa was also hotting up and young black South African guerrillas of the African National Congress (ANC) began to infiltrate South Africa from across the borders of Botswana, Zimbabwe and Mozambique.
In retaliation, South Africa trained and supplied guerrilla movements in Angola and Mozambique. Botswana found itself on the frontline, but it could not afford to break its links with South Africa. It banned the ANC military wing from operating, but it did not turn back young men who were fleeing South Africa to become ANC fighters. Moreover, when the South African army crossed the border to raid houses they believed to be inhabited by ANC guerrillas, they were opposed by Botswana's forces.
During the boycott of South African goods and services by foreign companies, several South African or foreign-owned companies located to Botswana. Around the same time, diamonds were discovered. Elsewhere in Africa, diamonds have been a curse, but in Botswana the Masire government made a deal with the South African gold and diamond giant, De Beers. The government got substantial revenue from the diamonds, which was used for health and education. Later, during the AIDS crisis, the country funded its own programme at a huge expense while other African countries relied on international aid.
Under Masire's cautious but determined style, he gradually forced de Beers to build a sorting house in Gaborone where the diamonds were graded before being sent to De Beers in London. He also demanded that Batswana people were trained in sorting and evaluating diamonds.
Today, Botswana and its 2.5 million population is ruled by Seretse Khama's son Ian. The country has had one of the fastest growth rates in the world and the revenues are spent on services such as health and education. In survey after survey, Botswana ranks highly in governance, economic growth and human development. Corruption levels are relatively low.
In this transformation, Tswana values have not been lost. Boasting or displays of wealth, for example, are frowned upon and criticism of others is made obliquely, not directly. President Masire's leadership was crucial to this cautious approach to the future based on strong traditional values.